The Cleveland Museum of Art has gone through five directors since the expansion idea was floated in the late 1990s. The museum chose architect Rafael Vinoly as designer, and construction began in 2005. The museum's Director of Architecture and Design Jeffrey Strean recalls Vinoly coming to his initial interview with detailed plans -- including how to integrate the museum's three existing buildings into one coherent space.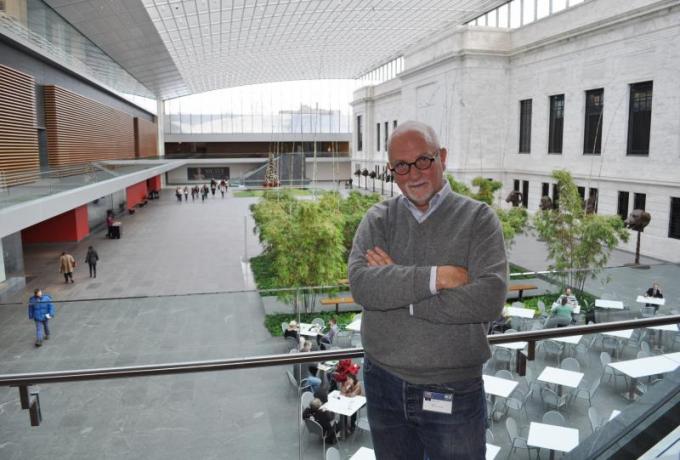 "He put an incredible amount of time and energy and expense to solve the problem before he even came to talk to us. He's spent a lot of time in Cleveland and analyzed the building and was one of the few architects who came up with a more radical solution of removing a good portion of the existing facility and making a more rational complex out of it."
'A good museum experience -- we didn't have'
The buildings not only had separate HVAC systems, they combined in a bit of a maze that left visitors disoriented. And there was a lack of amenities.
"We didn't have a place to entertain; we didn't have a grand space; we didn't have a good restaurant; we didn't have a good store – all the things that become a good museum experience – we didn't have."
Strean says the museum never asked for an atrium, just an entertaining space.
"But this was the size of a football field!"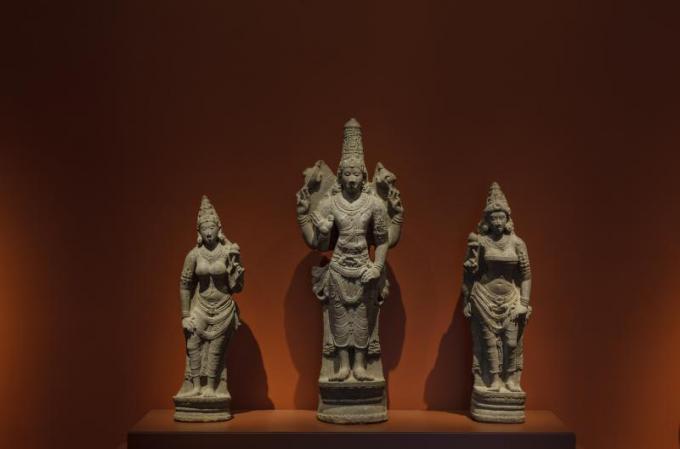 The atrium is a 39,000-square-foot glass covered-room that serves as a center, around which the rest of the museum is oriented. It opened last year, in effect, replacing a small outdoor courtyard. The new Asian gallery opening Thursday overlooks the atrium and sits right above the new restaurant.
"What we'd hoped is that [the atrium] would become an equally loved space year round and it's proved to be that. It's become a real meeting place."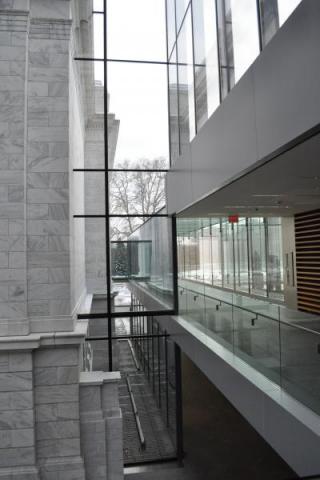 Still free to the public
Because the museum's general collection is free, people come in regularly just to use the atrium and restaurant.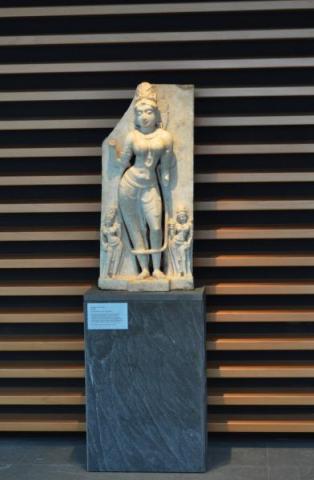 "We're happy. We've got mall-walkers here now and it's great. I see a lot of people wearing hospital badges and things. People are obviously coming here for lunch."
The economic collapse in 2008 made it more difficult to raise donations for the project, but it ended up coming in under its $350 million budget. Construction companies were hungry for the work.
"We were the only game in town when we actually began this project. We got some very good pricing and we asked for long-term pricing at that moment."


Officials cite the new atrium as one of the reasons the museum had its highest attendance in a decade during the 2012-2013 fiscal year.
The Cleveland Museum of Art announced last week it has acquired a collection of Islamic art that it expects will transform the new Indian and Southeast Asian galleries.
The collection of Deccan and Mughal paintings from the 16th century, 17th and 18th centuries was built by Los Angeles entertainment lawyer Ralph Benkaim and his wife, Catherine Glynn, a scholar of Indian art.
An anonymous donor helped pay for the 95 paintings.