Loading...


Economy and Business



Monday, December 23, 2013




NE Ohio Target shoppers are wondering if they're affected by credit card breach




It was business-as-usual at the Target near Chapel Hill Mall, but shoppers are still being cautious


by WKSU's KABIR BHATIA


Reporter
Kabir Bhatia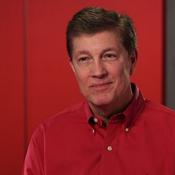 Target CEO Gregg Steinhafel on the company web site says the breeches occured between Nov. 27 and Dec. 15.
Courtesy of Target
Download (WKSU Only)
In The Region:
Stores were packed over the weekend, and some of the last-minute shoppers were wondering if they'll be affected by the recent credit card breach at Target. WKSU's Kabir Bhatia reports.
The leak of Target customers' personal information is being called the second-largest breech in U.S. history, just behind a similar situation involving the parent company of T.J. Maxx in 2007. At Target, about 40 million shoppers could have had their credit card numbers or other personal information compromised.

But at the Target in Cuyahoga Falls, it was brisk business as usual. Regular customer Ulrike Vorhauer from Brimfield says she won't stop shopping at Target despite the inconvenience.

"I just got a new credit card. New number. I am not really worried. I didn't want to go to the hassle. If something is happening, then you just have to monitor it. But I don't really want to."

Target is offering free credit monitoring, and all shoppers got a 10 percent discount over the weekend. The retailer says it's had few reports of fraud and is adding workers to field customer complaints.
---
---
---
Stories with Recent Comments