Loading...


Ohio



Monday, December 23, 2013




Northeast Ohio gets a flood of Christmas rain




At least two inches of rain fell throughout Northeast Ohio over the weekend, causing mild floods but also helping to push out sediment from the Cuyahoga River in Cuyahoga Falls


by WKSU's KABIR BHATIA


Reporter
Kabir Bhatia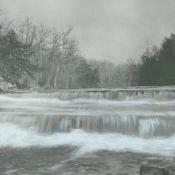 Ever since the Ohio Edison dam was built in 1912, the real Cuyahoga Falls has been buried under water. The double falls was once a tourist attraction. Over the weekend, the river was flowing briskly after heavy rainfall
Courtesy of Cuyahoga Falls Library
Download (WKSU Only)
In The Region:
A flood warning continues until nearly noon today, as rain mixed with rapidly melting snow has swollen rivers and closed roads throughout Northeast Ohio. WKSU's Kabir Bhatia reports.
The weather forecast holds out hope for at least a slightly White Christmas. But it was a whole different picture over the weekend as Northeast Ohio got more than two inches of rain. And three days of temperatures in the 50s quickly melted the half a foot of snow that had been on the ground.

Winter officially began Saturday and was greeted, in Tuscarawas County, by floods. The rain moved north overnight, and by Sunday afternoon the worst spots in Northeast Ohio were in Summit County.

The Sheraton Suites sit on the Cuyahoga River, overlooking the Cuyahoga Falls that give the town its name. Two dams – one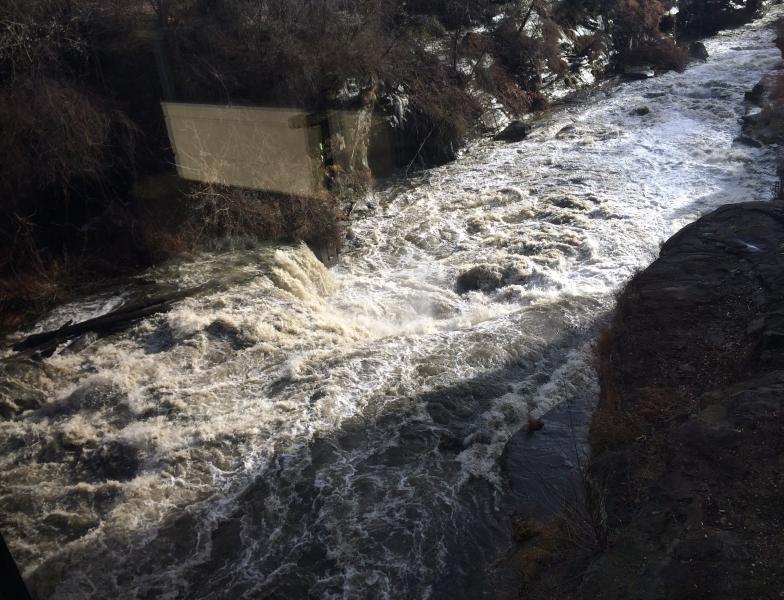 attached to the building – were removed in August to improve water flow. Jeffrey Winston has been a waiter here for 12 years.
"Since they took the dam out, the river is moving a lot faster than it used. And the height is roughly the same as it would be around springtime since all the snow melted."

That fast-moving water carries a lot of sediment, and the river needs to be cleared out according to Mike Wischt.

"It needs cleared out because it was low water. Up farther, in Waterworks Park, it was very low water. Needed a good clearing out. All kinds of trees and everything was in there."

Further north, in Peninsula, water levels rose rapidly, and on Saturday night the rain caused the cancellation of what would have been the final running of the Polar Express for this year.

By Sunday, warm weather brought people like Rhonda and Ken Schlick to enjoy the view.

"Normally there's a little bit of a dam, on the curve, and you can't see any visibility of the dam right now. It's probably a good 6 or 8 feet higher than normal.

"It's one of our favorite spots. Even on a nice day, good weather, we like this spot. [It's] nice and peaceful. But we wanted to see what the water's like."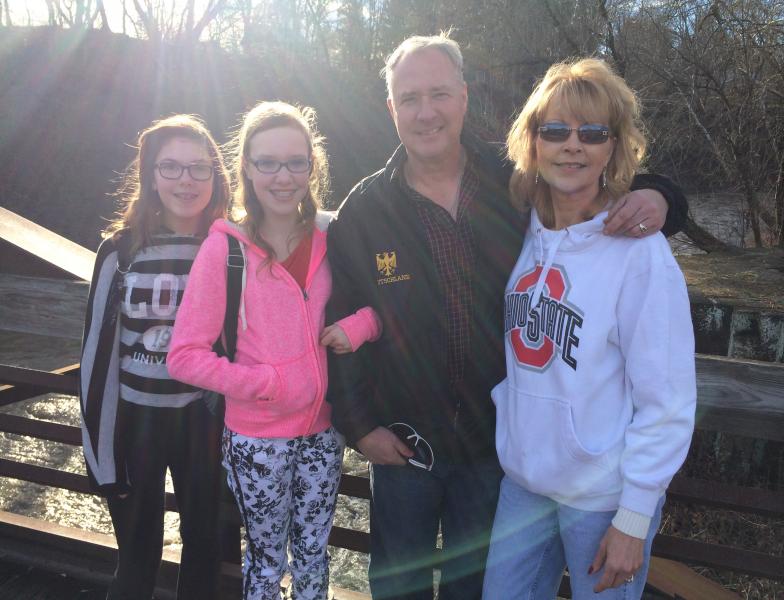 At home in Brecksville, they saw some downed trees due to the wind, but no flooding. Peninsula residents Jane and Kevin Payne are used to rising water in town, and they feel authorities are ready for any situation.

"This summer was higher. We couldn't walk along there. We had to scale the fence because it was too high. This summer, the flood(ing) was amazing.

"This summer, when things were bad, they followed up right away and cleared things away. So they do a good job."

Storms snarled early holiday travel from Louisiana to Eastern Canada, with almost 19,000 airline flights canceled. Ice and snow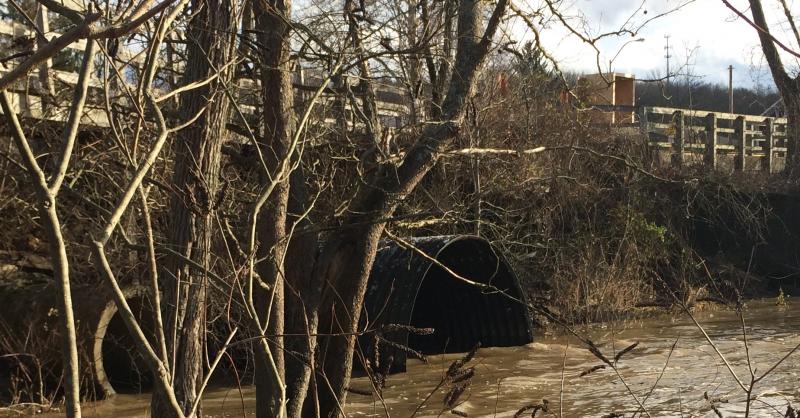 blanketed Michigan and Wisconsin. About 100,000 people in New England lost power. Meanwhile, the Browns lost to the Jets in New York in 65 degree weather.
---
---
---
Stories with Recent Comments