Loading...


People



Monday, December 30, 2013




With unemployment cut, small churches ready for action




In Euclid, parishioners and churches say they're ready to help when the call comes


by WKSU's KABIR BHATIA


Reporter
Kabir Bhatia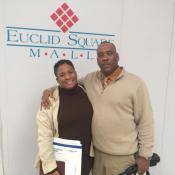 Beverly and Kenneth Roan say they're relying on faith, just as much as they rely on Beverly's baker's salary, to get them through a tough economic time.
Courtesy of K. Bhatia
Download (WKSU Only)
In The Region:
Cuts to extended federal unemployment benefits took effect over the weekend, rolling back the 26 extra weeks that were enacted during the 2008 recession. WKSU's Kabir Bhatia reports on the potential impact in Northeast Ohio.
Nearly 130,000 people in Ohio could be affected by the cuts to unemployment that are part of the budget passed by Congress earlier this month. And Tamikah Williams says, that's where the churches try to step in. She manages Powerhouse Church in Euclid.
She has not heard from anyone in the congregation of about 40 who is going to lose benefits. But she'll be ready when they ask for help.

"We're all mandated, not to just have a church outreach program, but individual outreach. We may do something globally, together, but each of us has our own individual people that we may help on an ongoing basis."

In the past, she says that's included everything from coats for the homeless, a small stereo and some CDs for a bedridden parishioner, a collection for a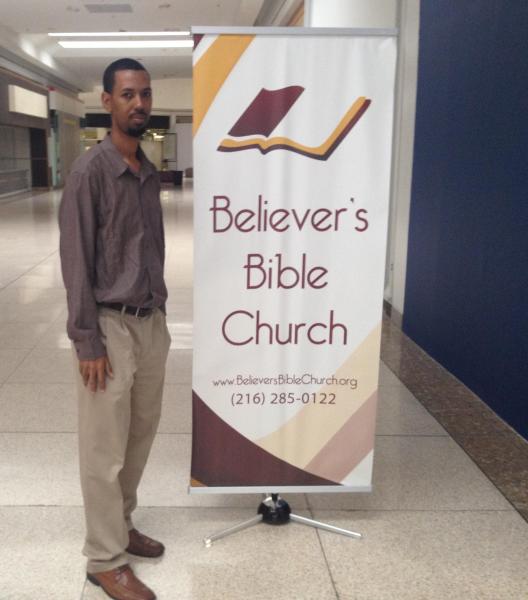 family who lost their home in a fire, or just some extra food to get through a rough spell. Her church is in Euclid Square Mall, as is Believer's Bible Church.

Mark Robinson says it used to have a food pantry program, but, "We would have people in our congregation who we knew were in need, but didn't want to accept food in front of people. They might pull someone aside and let them know, but there was just that hesitation, reservation or embarrassment because they didn't want people to know they were experiencing a rough time."

Robinson says anyone losing unemployment benefits is likely to keep that quiet, too.

Trouble finding work
On Sunday, Kenneth Roan was leaving New Praise Ministries, also in the mall. He wants "to be able to stand on your own. You know God is going to look down on you, but me? I like punching a clock, man. I try to keep myself busy. And my wife know[s] I am. I get antsy."

He says he's had a rough time finding work because of his criminal past selling drugs years ago, and also because background checks keeps confusing him with someone who has an even worse – and more recent – criminal record. He and his wife, Beverly, have been squeaking by thanks to her job as a baker. But with unemployment benefits ending, he sees trouble ahead.

"If you take the food stamps, you cut unemployment, and you cut Social Security, every grocery store in America will be hit."

Reversing the cuts
As for reversing the cuts, or renewing the 2008 extension, House Speaker John Boehner says he's open to discuss it, IF the money can be made up by cuts to other parts of government. A new poll from liberal-leaning Public Policy Polling shows that about two-thirds of voters in his southwest Ohio District approve of the extension, as do voters in four other swing districts nationwide. The poll also showed voters were less likely to re-elect Republican incumbents in those districts who were for the cuts.

---
---
---
Stories with Recent Comments