The world's largest waste-water "biomembrane" is emerging — or rather, submerging --in Canton.
Instead of continuing to filter waste water the old way in sand and anthracite, Canton will send it through plastic-bound membranes in what looks like submersible window air-conditioners; in a 27,000-unit underwater array.

Facility Engineer Doug Harris at Canton's plant says, "This has a much, much smaller pore size and higher level of liquid solid separation than what the existing process does…this has been shown to actually remove viruses."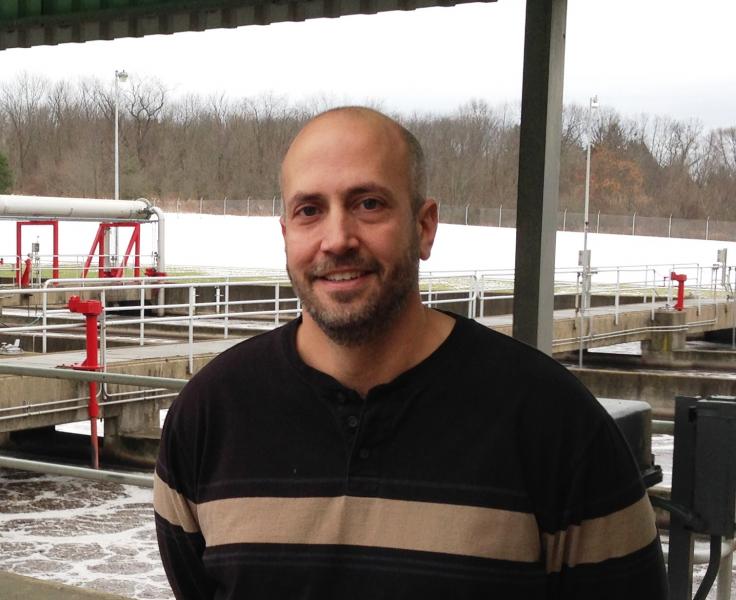 Past decisions pay off big
And in a bit if a twist on history repeating, Canton is in position to make this jump ahead in water-service technology because of a bug long ago.
The threat of diphtheria in the 19th and early 20th centuries caused forward-thinking Canton leaders — nobody knows exactly which ones — to build the first scientifically based municipal waste treatment plant west of the Alleghenies. And, they built two sewer systems, one for waste and one for rain and melt runoff, so germs wouldn't wash back into the city drinking water with storm overflows.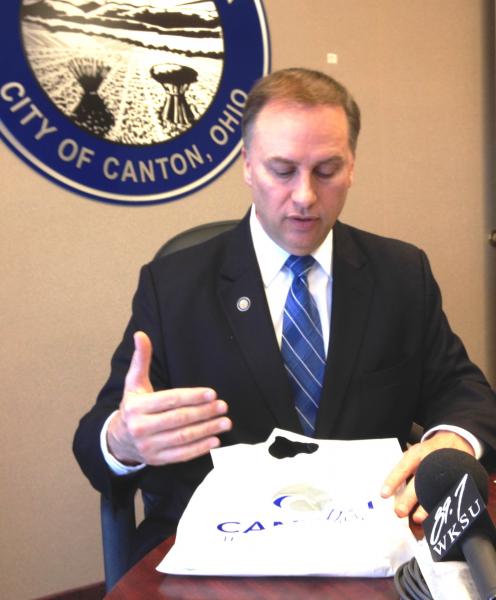 Innovative stuff. And, as current Canton Mayor William Healy points out, a fiscal game-changer today.

"Because of those action a hundred years ago by some brilliant forefathers, Canton today is benefiting immensely because the EPA has decided every community needs to separate those lines. And that's Akron's problem, and Cleveland's problem. Most of the major cities in Ohio, if not throughout the countr,y are going to experience multi-billion dollar infrastructure costs to solve this issue."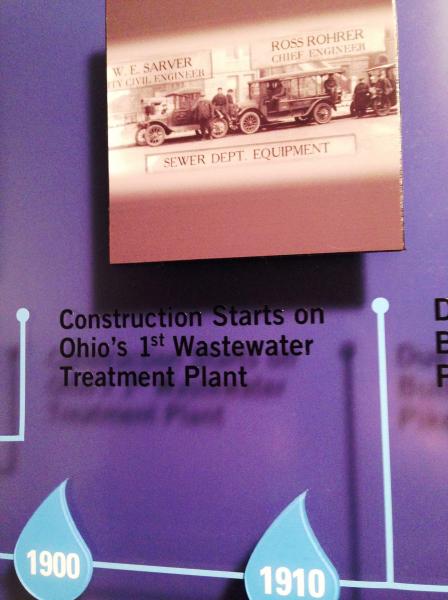 Starting small
Engineer Harris explains that the biomembrane technology is modular and has been used for years where space limitation or remoteness are factors. But as he and his colleagues were researching a technological advance for Canton -- and saw effectiveness and cost efficiency in the membranes -- they asked if a system of them could be scaled up to city-size. Japanese membrane maker Kubota Industries said yes, and agreed to build the first such array in the world, for Canton.
But why now? Why commit to heavy spending in such tough times?

Mayor William Healy answers: "Business development" -- leveraging Canton's assets, including a huge water supply, being in the middle of the Utica Shale play and, now, state-of-the-art in waste-water handling.

"We are positioned to have one of the lowest cost and largest abundance of fresh water anywhere in the country. And when you add that to the low cost of natural gas and electricity, and to the ability to treat the waste water at one of the lowest costs anywhere in the country, you can see how, from an operational standpoint, this is one of the lowest costs to locate a manufacturing facility, or anybody who's going to be using gas and electricity, needs water and/or waste water treatment."
A link to fracking that could become bigger
And, Healy says, there could be direct economic development with the international company that created Canton's biomembrane system, Japan's Kubota Industries. "We're talking about a distribution center for the whole Northeast. We're talking about an R&D facility in partnership with the local colleges. And we're also talking about future manufacturing that could be here for them. We literally could become the capital of membrane technology and waste water treatment.
Healy, who has also been pushing Canton, as the largest city in the midst of the Utica shale play, as the "Capital of the Utica," says he's broached the subject with Kubota of developing a membrane-based water reprocessing technology for the oil and gas drilling industry. But, that's where things get controversial.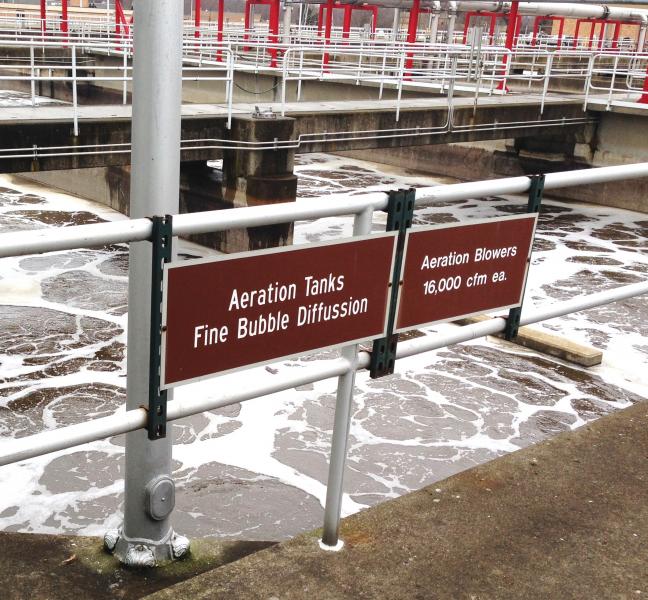 Melanie Houston of the Ohio Environmental Council says ideas of recycling for the drilling industry, or even of processing fracwater better before disposal may have merit. But something involving drinking water, not so much.

"My first thought is, this would need to be a very sophisticated technology. Treating and returning to a water supply, were it not to be done to the standard that it needs to be, could potentially be dangerous."
But, Canton Engineer Harris says, that's all moot.

"We're not currently regulated to accept fracwater, or anything related to hydraulic fracking. If there is some technology in the future that can process that and ultimately discharge something to us that is safe and able to be treated and handled, we would certainly consider that. But it's not part of this project."
The city of Canton now processes waste water for about 160,000 homes, businesses and office in Stark and Summit counties.