Loading...


Ohio



Thursday, January 2, 2014




Tea party's Stevenot is expected to run against Kasich in GOP primary




Medicaid expansion is one driving issue




by WKSU's ANDY CHOW



Reporter
Andy Chow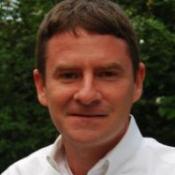 Ted Stevenot is expected to make his declaration official on Tuesday.
Courtesy of Ohio Liberty Coalition
Download (WKSU Only)
In The Region:
A well-known leader in Ohio's tea party movement plans to challenge Gov. John Kasich in this year's Republican primary. Ted Stevenot, president of the Ohio Liberty Coalition, plans to make the announcement official next week. Tom Zawistowski, another big tea party figure from Portage County, says Stevenot has statewide leadership experience and was at the front of the tea party movement when he helped create his group in Cincinnati. According to Zawistowski, Stevenot differs from Kasich on Medicaid expansion, Common Core education standards, and the severance tax on oil companies. But above all that, Zawistowski says Stevenot's gubernatorial bid is about giving the people of Ohio an option.
"Part of the reason our electoral process no longer works—is because the two major 'parties' and I put parties in quotes because they're not political parties—by their own admission they're election machines—they have hijacked the electoral process. Their goal is to make sure that you have no one to vote for except for the people they choose."
Brenda Mack, former president of the Ohio Black Republicans Association is expected to be announced as Stevenot's running mate.
---
---
---
Stories with Recent Comments