Loading...



From WKYC.COM / TV 3
Get the latest school closings and delays


Funding for WKSU is made possible in part through support from the following businesses and organizations.
---
For more information on how your company or organization can support WKSU, download the WKSU Media Kit.

(WKSU Media Kit


)
---

Government and Politics



Thursday, January 2, 2014




Republican Jack Schron enters Cuyahoga executive race




Current county councilman wants to apply his business, military experience




Story by

KEVIN NIEDERMIER AND M.L. SCHULTZE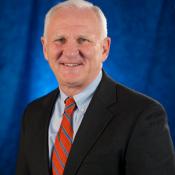 Cuyahoga County Councilman Jack Schron says, as executive, he can advance the fledgling county government.
Courtesy of Cuyahoga County Council
Download (WKSU Only)
In The Region:
Jack Schron is now officially a candidate for Cuyahoga County executive, arguably the most powerful local office in Ohio. Schron is a manufacturing executive, Army vet and a Republican in a strongly Democratic county. But he has the backing of another Republican – George Voinovich – who was elected Cleveland mayor before he went on to be governor and senator. Schron is a County Council member, but is also underscoring his business and military background and his ties to the area.
"Can we take that same leadership that we've been able to exhibit in having run the business and having been a colonel in the military and having done an entrepreneurial startup business with our eldest son, can we take some of those same things so the entire (spectrum of) opportunities can benefit everybody from one end of the county to the other?"
The Democratic favorite in the race is state Rep. Armond Budish.
Current Executive Ed FitzGerald is running for governor.
Cuyahoga voters adopted a new form of government that concentrated power in the hands of the executive in 2010 after dozens of public officials, were indicted.
Page Options

Print this page

E-Mail this page / Send mp3

Share on Facebook
---
---
Stories with Recent Comments