Loading...


Education



Thursday, January 9, 2014




Kent State's next president looks at challenges for students and higher ed




Beverly Warren believes a liberal arts education serves students entering the global marketplace, and that schools can do more to alleviate student debt


by WKSU's JEFF ST. CLAIR


Reporter / Host
Jeff St. Clair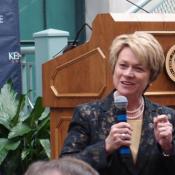 Beverly Warren addresses the Kent State University board of trustees after they named her the next president of KSU. Warren says she'll spend the next few months getting to know the faculty, staff, and community before she takes the reins July 1, 2014.
Courtesy of Dan Skinner, WKSU
Download (WKSU Only)
In The Region:
The woman who in July will become president of Kent State University says her job is to prepare students to compete in a global marketplace doing jobs that may not even exist yet. WKSU's Jeff St.Clair sat down with KSU president-elect, and Virginia Commonwealth University provost, Beverly Warren to discuss some of the challenges facing students and higher education.
Beverly Warren is an early riser. She starts each day around 3 a.m. in preparation for her hour-long commute into Richmond, Va., home of Virginia Commonwealth University. She's a former marathoner who today says her schedule is too busy for training.

Warren was born in Charlotte, N.C. and has a life-long passion for sports and teaching. She's a fellow of the American College of Sports Medicine and holds a Ph.D. in exercise physiology from Auburn University and an Ed.D. in administration of higher education from the University of Alabama.

Warren also earned a master's degree from Southern Illinois University and a bachelor's degree from the University of North Carolina at Greensboro. She was named provost and senior vice president of Virginia Commonwealth University in 2011.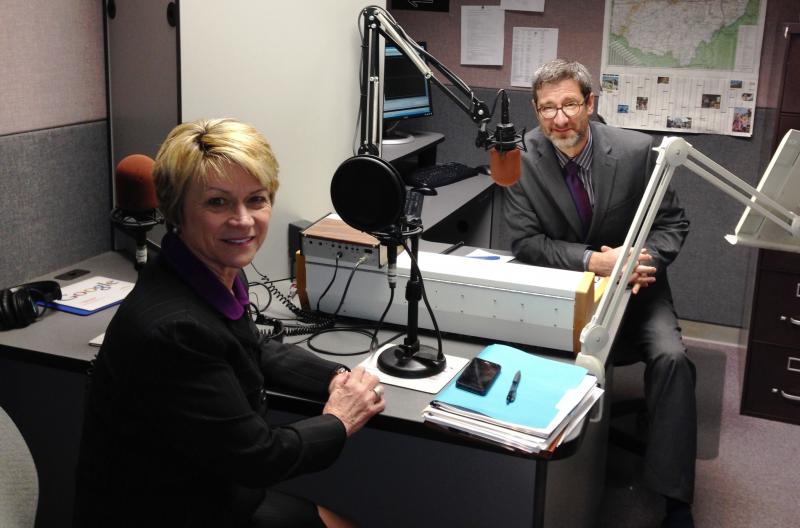 Now as president-elect of Kent State University, Warren is thinking about the challenges facing today's college students, and the changing role of public universities.

She say, while it's important for institutions like Kent State to prepare students for the workplace, that does not mean abandoning the university's commitment to a liberal education.

"Students need to think critically, they need to be creative, they need to be able to communicate. They need to be able to collaborate and those are broad liberal arts skills."

Warren acknowledges that the rising rate of student debt is a concern.

Ohio is among the top 10 states in terms of student debt, and Kent State students top the list of Ohio's public universities' student debt rankings. Warren believes that a college education is an important investment, especially for students who are the first in their families to seek higher education.

But she says a college education should not become a lifelong financial burden. Warren would like to see more financial aid available for qualifying students. And she says universities can do more to keep college affordable. "We have to be very attentive as institutions of higher education to these ever-increasing tuition costs, and we want to make sure that access remains."

Beverly Warren will become the 12th president of Kent State University July 1, 2014.


---
---
---
Stories with Recent Comments