The greenhouse business was big
in Ohio once before—for about a hundred years starting in the late 19th century. But, Jeff Zeller, whose family has been operating farms and greenhouses for generations in Stark County says the perfect-storm of the energy crisis and the Clean Air and Clean Water Acts of 1970s took a toll. "So much of northeast Ohio, there were greenhouse vegetables grown. But the dynamics of it continued to change rapidly. And a lot of those greenhouses ceased to exist, just because of the economics."
Resilient
The industry bounced back. Ohio currently ranks third among the states in production from greenhouses. But now there are reports the US Environmental Protection Agency may be working on another set of sweeping regulations – this time about how farmers can use, store, and circulate water.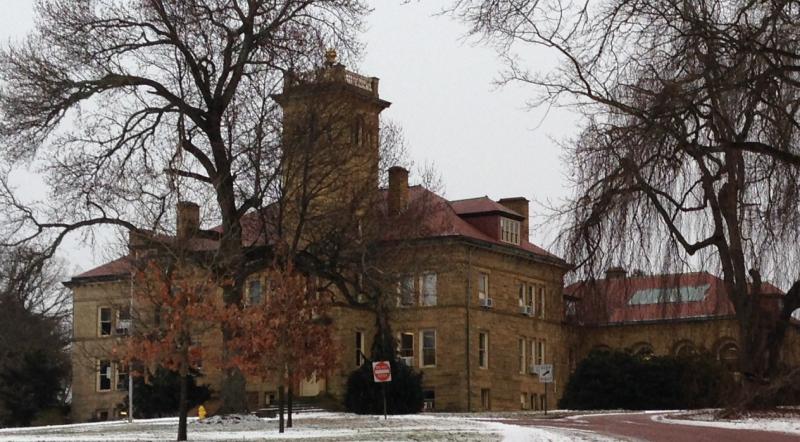 That'll be a headline topic when owners and operators meet at the annual Greenhouse Management Workshop in Wooster over the next two days.

After the rain
The anticipated new rules would be aimed at reducing fertilizer run-off from farms, which is believed to be causing ecological problems from the Great Lakes to the Gulf of Mexico. Carrie Vollmer Sanders with The Nature Conservancy is particularly concerned about the Great Lakes area. "Back in the 60s and 70s there was a huge problem with algal blooms. In fact, one of the reason that we had the clean water act was because of problems with pollution that we had in Lake Erie. And then, in the late 90s the algae began to show up again. And in 2011 we had one of the largest algal blooms on record: 650-thousand square miles in Lake Erie."
A brush too broad
Ohio farmers say they aren't against new regulations – they just don't want a one-size-fits-all approach that would treat greenhouses and other small or specialized farms the same as huge farming operations.
Greenhouse operators say in the 70s THAT was the problem with federal environmental regulation.
Realistic
Ohio State professor Peter Ling, organizer of the Greenhouse workshop at the Ohio Agriculture Research & Development Center in Wooster, says this time, Ohio wants to get out in front of the feds. "We need to spend more time in thinking about what technology we may be able to use to meet the requirements. Get ahead of it, be ready for it, and help the government set the rules that are reasonable for the industry. Be involved and say 'OK, here's what reality is'..."
Columbus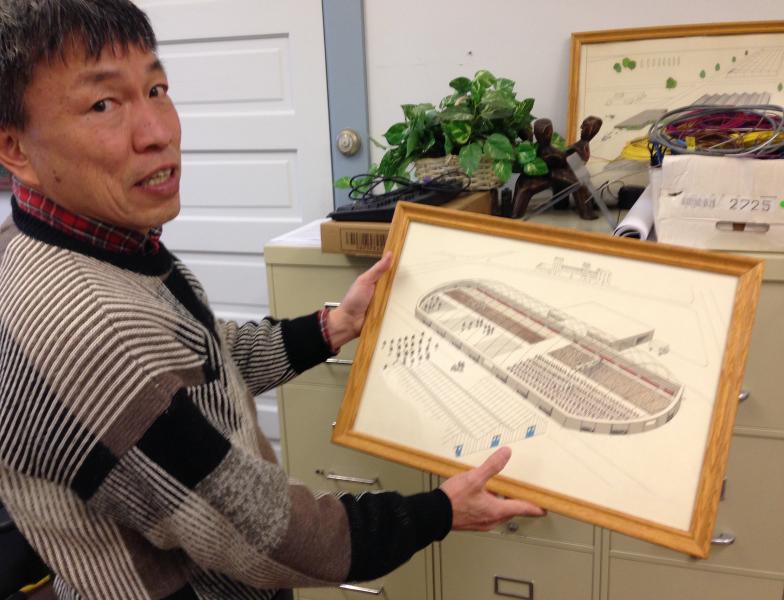 The state legislature is working on farm runoff regulations. And in theory, if Ohio's rules are more comprehensive and tougher than federal ones, the U.S. EPA will allow the state to enforce its own regulation--WHICH could include rules customized to different types of farming operations. So, for example, a greenhouse operator might not have to invest in equipment and procedures on the scale, or of the same type as a large-field crop farmers would.
Coming together
Carrie Volmer-Sanders says her group is already working with the agriculture industry in Ohio to train farmers to use water in more ecologically safe ways. "It's really an industry led program for this certification. We've been working on it for about two years; and we're ready to in fact launch, or to go make it go live, essentially, in March of this year."

Seeking to influence
That certification program is voluntary and non-governmental. If Ohio comes up with its own mandatory regulations, many farmers hope those will be strong enough to be used instead of…and be more flexible than… U.S. EPA rules. Greenhouse managers meeting in Wooster this week are talking about how to help ensure that's what happen.