The University Park Alliance – or UPA -- was unveiled in 2001 as pretty much a University of Akron project. But over the years, it's grown to cover an area of 50 blocks around the school and heading west to include downtown Akron and the three hospital canpuses that are part of the city's so-called medical corridor.

Its board is made up of 15 community leaders including Akron Mayor Don Plusquellic.
"This group, the level of commitment, intelligence, dedicated people, resources, background experience, should be able to solve world's hunger if not world peace," he says
Money-makers that made no money
But instead they were dealing with real estate development. UPA Executive Director Eric Johnson was buying up properties around the school in hopes of developing them into new housing for students and professionals. UPA Board Chairman David James-- also the superintendent of Akron schools -- says the Alliance was supposed to earn some money in the process.
"We would work through the investment, assembling a property and then leasing property or selling property to a developer but still own the development. And through the collection of rents, tenants coming in and operating business out of those buildings we would actually see some residual income."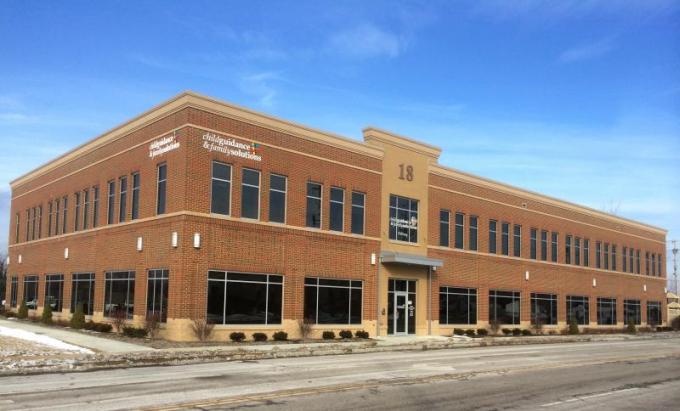 The alliance bought as many as 33 properties, but never had enough income to support itself. Eric Johnson resigned under pressure in April of last year.

Former Deputy Mayor Dave Lieberth took over as interim director to right the ship. He says there's no doubt the alliance helped spark development.
"A quarter of a billion dollars of investment made in that neighborhood over the last decade or so -- that is a strong motivator. There has been real change that has taken place in this neighborhood. Nobody ever said this was going to be easy. It's hard. And it became especially hard when you're smacked right in the middle of your planning with a recession."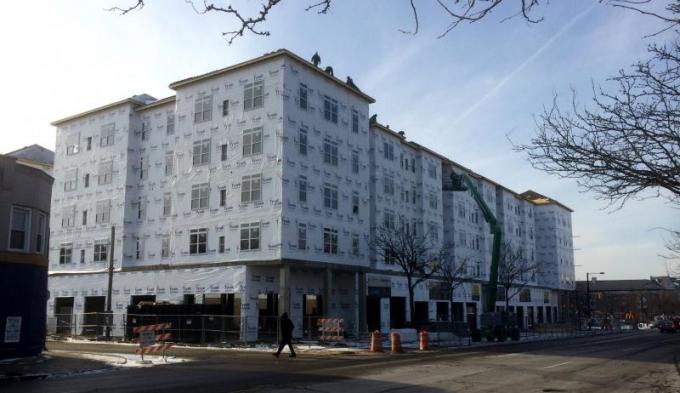 Knight pulls back
Private developers have rushed into the neighborhood to build their own student housing, and the alliance is left with bills it can't pay. In August, its major funder, the Knight Foundation, pulled back $7.8 million, saying the UPA had not gone forward with the projects as promised. In September, a bank froze the UPA's assets and two property owners filed suit. And last month, the city of Akron bailed out the Alliance with a $600,000 loan guarantee.
Plusquellic says going forward, he'd like the UPA to be funded through a Special Improvement District – or SID.
"We've done SID's in our business areas in our neighborhoods like Kenmore Boulevard, where people are assessed for parking lots and parking lot maintenance and things, where they've agreed to pay a little more into a pot and then they control it through a board ... That should be the way revenue comes in and revenue that comes in from an outside source, be it a foundation or a partner, should be for specific projects."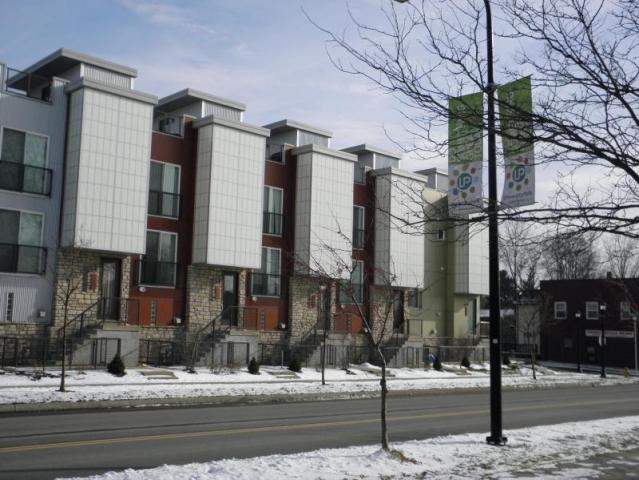 A balance and guard against gentrification
Board Chairman James agrees. He has a couple schools, or what;s know in Akron as community learning centers' in the University Park neighborhood.
"My concern has been to make sure an area doesn't become gentrified in pushing out residents. Because if we push out the residents, I have no kids to attend two brand new $11 million to $13 million CLC's. So it's important to make sure we preserve the neighborhood, and all the members across the UPA board agree with that."
James and others we spoke with all point to one important product of the alliance – the Neighborhood Network. The alliance enlisted the neighbors to help improve the vicinity. Ron Shultz, the pastor at Family of Faith United Methodist Church in Akron, says he was thrilled when they came knocking on his door. .
"They were surprised, too, at the level of caring and the level of passion that people had in the community to do something together."
Integrating neighborhoods
Schultz says he and other ministers began to meet each other for the first time, and then met the neighbors, and the university students. They found common cause in issues like cleaning up vacant or blighted property, ensuring neighborhood safety, developing the area economy, and something harder to quantify:
"Relationships - one of building relationships in the community. Having a sense of community and neighborliness."
People who lived in neighborhoods called Middlebury or Mason or Leggett or Upson are now calling it all University Park. With help from the United Way, a dozen core Neighborhood Network leaders continue to meet each month . And the group is now holding block parties and planning community gardens. Shultz said his own congregation is charged up, with helping the neighborhood as its mission.
"I think the community, after a little over two years, is beginning to understand that we're not going away -- that we're truly are here to make a better place to live and that we are on their side."
Meanwhile the board of the University Park Alliance is planning to meet soon – though no date has been set. A representative of the Knight Foundation says it will consider future funding of the Alliance to revitalize the core city where it was founded. And today the alliance website has a job posting for a new executive director.