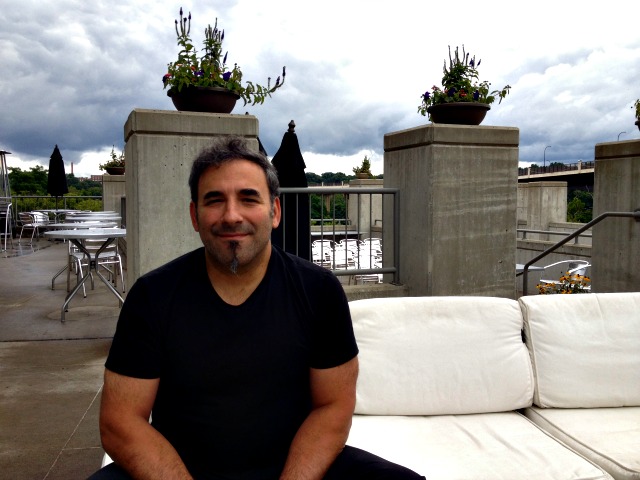 This will be Dante Boccuzzi's fifth new restaurant since 2007, when his worldwide culinary adventures brought him back to his hometown.
There's DBA, Akron, DC Pasta in Strongsville, and Dante Next Door will be the Michelin-star chef's third spot in the Tremont neighborhood of Cleveland.
Construction's been underway for months on Professor Avenue in what used to be an art gallery adjacent to Boccuzzi's signature modern American restaurant Dante, and its underground sushi bar, Gingko.
Genuine Italian cuisine for a city full of Italians
Boccuzzi says the new 80-seat restaurant will bring authentic Italian cuisine to a town with the eighth largest Italian-American population in the nation.
"I think it's a perfect place for it and it's going to be well-received for sure."
What's not so sure is whether it'll open for Valentine's Day. But that's the goal.
"My plan is to do a big pizza party. Everyone's invited. So if you can fit in the door you're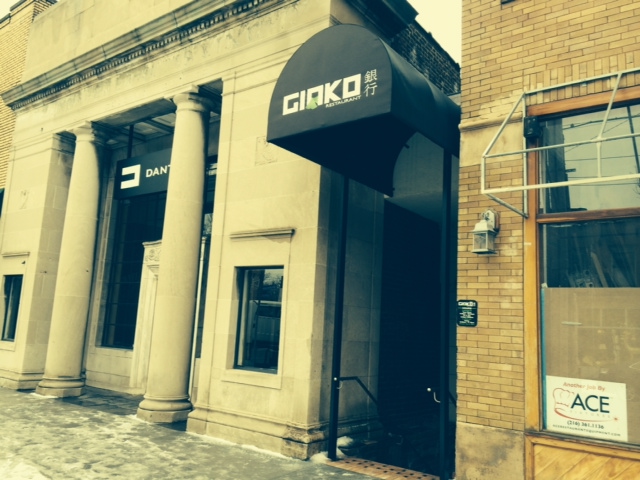 welcome to come in."
Boccuzzi grew up in Parma. Not Parma, Italy, Parma, Ohio.
"All my grandparents were born in Italy and my parents were actually born in the states, in Cleveland. It was an Americanized Italian family and a lot of traditions. Just being around my grandparents and hearing the language. But ... they never taught us the Italian language, so I had to in later years make the decision to learn to speak Italian and went to school and eventually moved to Italy because it felt like I was missing this part of my heritage."
World traveler meets his match in England
In Milan, Boccuzzi worked for designer Giorgio Armani and rock star Eric Clapton. In San Francisco, he cooked for Neil Young and Bruce Springsteen. He plays rock and blues guitar, himself, and has recorded two CDs.
Boccuzzi's also served as Robert De Niro's personal chef and worked in elegant restaurants from France and Sardinia to Hong Kong and Taipei.
He was working in London when he met his Italian wife.
"I was there to cook, to work around and get experience in London. And she was there like other Italians to learn English. When we met, I told her in Italian, 'Yeah, you know I'm from Parma. Where are you from?' And then probably a couple hours later I told her I was from Parma, Ohio, not Parma, Italy, but by then she was hooked and it was OK."
Name change
Something his wife's mother used to say provided the original name for the new restaurant.
"When I lived in Italy for a while, every day around 4 o'clock I would hear my mother-in-law say , 'A tavola, a tavola' and you know food's ready, it's time to eat, come to the table."
"A Tavola" was the working title for his new place until recently.
But "as time went on and the more I thought about it, it just made more sense to make the name of the restaurant a little simpler, a little easier to pronounce. So we're going to call it Dante Next Door."
It'll feature thin-crust pizzas and fresh pasta like at DC Pasta Company, where he offers casual Italian fare on Pearl Road in Strongsville.
Fresh pasta
"We make it right here in the building and it's a project that we're working on. At the moment we're working on doing fresh pasta and sauces for supermarkets. I think it's great stuff, and why not be able to do it at home yourself?"
But if you're going to venture out to eat Italian, Boccuzzi wants your experience to be authentic. So he's shipping in two brick ovens he can fire up to 900 degrees for Neapolitan-style pizza.
"It's going to be very thin, very crispy, and it takes minutes to make, literally. It takes 5 minutes to cook."
Rock and roll pizza
He's a purist about pizza. But a couple years back when Boccuzzi took over hometown rocker Chrissie Hynde's Vegiterranean in downtown Akron to turn it into DBA, the lure of nearby Luigi's famous pizza proved irresistible.
"When we were building this restaurant here we were there every other day. It's a different style, but the pizza's good."
Different pizza toppings, very different, are planned at his new place.
"Like sesame and garlic-roasted bok choy, maybe sushido peppers, and then after it's baked it would be finished with thin slices of tuna sashimi on top. So no tomatoes or no cheese, but it would have this Asian flatbread type of pizza texture to it."
Also, for his rock and roll hall of fame city, he's created a pizza with a catchy title.
"Jumping Jack Flash, just to tie in to the music part of my life. So this would be a pizza with jack cheese and frog legs roasted with garlic and probably some arugula or something."
Late-night pizza and lunch will be served at Dante Next Door as well as an Italian brunch on Saturday, Sunday, and Monday.
"Breakfast-style pizza, frittatas and classical dishes. Bulls-eye, occhio di bue in Italian, and it's basically eggs braised in a tomato sauce."
Other surprises in store
Boccuzzi says he'll offer Italian dishes that are rarely seen on American menus.
"I think unfortunately, and I'm sure it's the same for many cultures, when the immigrants came to America they probably changed or altered their recipes or their dishes because of what was available. Today many American Italian restaurants, it's an altered version of what you would find in Italy. I've never seen chicken parmesan in Italy. Carbonara with peas and prosciutto doesn't exist."
And you'll never see it at Dante's Next Door. Instead he plans classic regional specialties you'd have to fly to Florence, Siena or Pisa to enjoy.
"I'm just pulling out all authentic dishes. I just did a trip to Italy a few months ago and took a lot of notes, ate in many different types of restaurants in different regions. And on the menu, it's going to be set up that way where you'll have these traditional dishes and I'll tell you which region it comes from. The Italian culture's an amazing culture and I think there's a lot to learn and enjoy from it."
Seeking an Italian seal of approval

He's so sure Dante Next Door will be the real thing that he's seeking certification from the Italian government.
"You just have to prove to them that you're an ambassador of Italy, basically that you're featuring authentic Italian food on your menu, and you feature authentic products. So they have lists of products from different regions that are government-approved. It just shows me that the government realizes it as well that their cuisine has been changed abroad."
He hardly has time these days to eat his own cooking. But he has no regrets about the restaurant empire he's building in his own hometown.
"The thing that attracted me to come home is just that it's an easier life, and it's a great life. Cleveland has everything to offer just like any other major city -- at a lot more reasonable price. And I think if you look around us, you see a lot of cities that are going down, or going bankrupt or failing, and it seems like Cleveland's definitely on an upswing. And to be a part of it, it's exciting."
Music, too, still to come
An even bigger thrill for him will come later this year when he puts down his spatula, picks up his guitar, and opens a music venue in the basement of Dante Next Door.
"It'll feature local bands, and then we're also going to offer music lessons during the day. So you'd be able to learn right in a band setting on a stage. It's going to be fun. One more facet to take advantage of here."
Will Eric Clapton be there?
"I'll invite him," says Boccuzzi. "I don't know if he'll come, but I'll definitely try."
And he'll definitely try to get his new restaurant open on Valentine's Day. Stay tuned.
That's today's Quick Bite, next week we'll learn from hunter, fisherman, and forager Hank Shaw about eating wild.