Loading...


Government and Politics



Tuesday, January 21, 2014




Ohioans saved more with Medicare in 2013




Medicaid participants saved $16.4 million last year




by WKSU's ANDY CHOW



Reporter
Andy Chow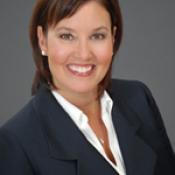 Lt. Governor Mary Taylor says some of the improvements are due to the system being more efficient.
Courtesy of ohio.gov
Download (WKSU Only)
In The Region:
Ohioans saved more with Medicare in 2013 than any other year. A program with the Ohio Department of Insurance helped Medicare participants save $16.4 million. Factors behind the savings include a toll-free hotline, in-person counseling and hundreds of outreach efforts.

Lt. Gov. Mary Taylor, director of the Department of Insurance, says part of the improvement comes from making the system more efficient.
"What we have been doing is just placing a strong emphasis on the type of service we provide to our senior citizens. We've looked over all—how do we service our customers in Ohio. Making sure we have the right emphasis on our consumer services division and are answering calls in a timely way."

In 2011, Ohio ranked 54th among U.S. states and territories in total outreach. Taylor says, with the revamped effort, the state has jumped to 15th.
---
---
---
Stories with Recent Comments