Loading...


Government and Politics



Thursday, January 23, 2014




Cleveland weighs options to fight flood of false alarms




The administration wants to fine residents for excessive false alarms but councilman Matt Zone is pushing for softer measures


by WKSU's JEFF ST. CLAIR


Reporter / Host
Jeff St. Clair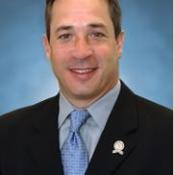 Councilman Matt Zone is forming a working group to study the problem of false alarms. He says 97% of security system alerts are false alarms, costing $750,000 annually.
Download (WKSU Only)
In The Region:
Cleveland is weighing its options to reduce the number of false alarms from home and commercial security systems. Police say 97 percent of the nearly 24,000 security system alerts that officers responded to last year were false alarms. Councilman Matt Zone says false alarms cost Cleveland $750,000 in lost man hours. But at Wednesday's council meeting Zone tabled Mayor Frank Jackson's proposal to fine residents $130 for each of 3 or more false alarms. He says that plan is too punitive. Instead, Zone is forming a committee to consider other options.
"My hope is before summer recess that we can put forth an ordinance that is representative of the best interest of the people who live and work in our city, as well as the security company providers, but more importantly the men and women of our police department."
Zone is proposing a series of warnings before slapping fines on residents responsible for false alarms.
The Cleveland councilman does not plan to copy Akron's new policy that police will not respond to security system alarms unless a need is verified.
---
---
---
Stories with Recent Comments