Loading...


People



Friday, January 24, 2014




Family of Akron man collects his medals -- 63 years later




Dom Eritano was listed as "Missing In Action" in 1951; his niece and nephews received his belated honors today in Wadsworth


by WKSU's KABIR BHATIA


Reporter
Kabir Bhatia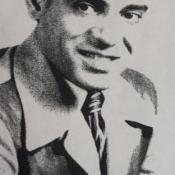 Dom Eritano, a WWII vet who re-enlisted for the Korean War, went Missing In Action in June, 1951
Courtesy of K. Bhatia
Download (WKSU Only)
In The Region:
The family of an Akron man – missing in action for 63 years – has finally received his service medals. Sgt. Dominic Eritano was honored today in Wadsworth.
After a few years stateside from his World War II service, vet Dom Eritano signed on for the Korean War in 1951. He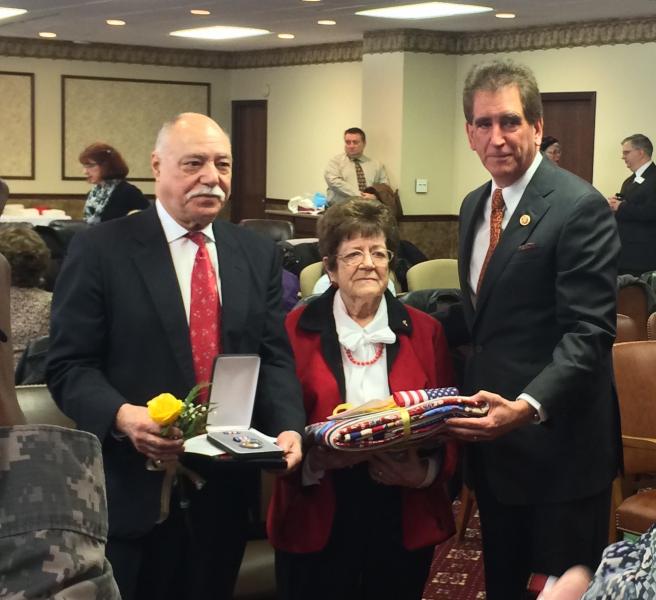 was subsequently listed as MIA after last being seen on a hilltop, firing into a line of Chinese soldiers. And, because he was missing, a Silver Star for gallantry and other medals he was to be awarded could not be presented to him.

Two years ago, his niece contacted then-Congresswoman Betty Sutton about the medals and about having Eritano's Silver Star upgraded to the Medal of Honor. When Sutton lost to Congressman Jim Renacci, Caroline McCoy from Green continued the quest to honor her Uncle Dom, whom she thinks of as a slightly older brother. She remembers falling in school one day and getting a bloody nose.

"Teacher said, 'Have you got any sisters or brothers in the school?' I said, 'No, but I have my Uncle Dom.' They said, 'what? She's getting delirious.' I said, 'He's in the next room.' And I kept insisting. They knocked on the door, and had Uncle Dom come out, and he's no taller than me. And he walked me home."


Dom Eritano – the youngest of 14 kids -- was just 25 when he went missing in Korea. His family – including nephews Tom and Mickey Eritano – was thrilled when honors including the Purple Heart and a World War II Victory Medal were recently sent to them. And the family says it's still pushing for the Medal of Honor.
---
---
---
Stories with Recent Comments