Loading...


Government and Politics



Friday, February 7, 2014




Gov. Kasich delays Cleveland man's execution after controversy over experimental drug mix




Some reports say last months's execution with new drugs was prolonged and painful


by WKSU's M.L. SCHULTZE


Web Editor
M.L. Schultze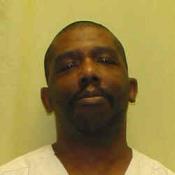 Gregory Lott's execution has been post-poned by Gov. Kasich.
Courtesy of State of Ohio
Download (WKSU Only)
In The Region:
Gov. John Kasich today delayed the execution of a Cleveland man until mid-November. Gregory Lott was to be put to death March 19th. He sued Ohio after the controversial execution of Dennis McGuire last month. McGuire was the first inmate in the nation put to death with a new combination of drugs. Some reports say the death was prolonged and painful, though the state says it followed procedures. Lott was convicted of setting 84-year-old John McGrath on fire in 1986 in his Cleveland home. The state set execution dates for him in 2002 and 2004, but he won last-minute reprieves.
---
---
---
Stories with Recent Comments