Loading...



From WKYC.COM / TV 3
Get the latest school closings and delays


Funding for WKSU is made possible in part through support from the following businesses and organizations.
---
For more information on how your company or organization can support WKSU, download the WKSU Media Kit.

(WKSU Media Kit


)
---

Economy and Business



Thursday, February 13, 2014




Akron-based Goodyear exceeds Wall Street expectations




A strong fourth-quarter report ends 2013 on an high note




Story by

KELSEY LEYVA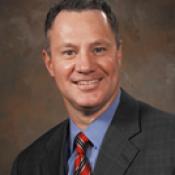 Goodyear CEO Richard Kramer says he's pleased the company was able to fulfill its legacy obligations.
Courtesy of Goodyear Rubber and Tire Co.
Download (WKSU Only)
In The Region:
Akron-based Goodyear Tire and Rubber's strong fourth-quarter results contributed to its success in beating Wall Street's expectations Thursday. The number of tires sold to auto makers in North America rose 7 percent compared to the same quarter in 2012. That helped the company make a $1.15 billion payment to its pension fund for hourly workers. Goodyear CEO Richard Kramer says fully funding the pension is a huge accomplishment for the company.
"This is a major milestone in Goodyear's 115 year history. For more than a decade we've been dealing with the volatility associated with legacy obligations. Even so, we've always maintained our commitment to meet these obligations."
Goodyear expects to sell 2 to 3 percent more tires this year than the last.
Page Options

Print this page

E-Mail this page / Send mp3

Share on Facebook
---
---
Stories with Recent Comments