Loading...



From WKYC.COM / TV 3
Get the latest school closings and delays


Funding for WKSU is made possible in part through support from the following businesses and organizations.
---
For more information on how your company or organization can support WKSU, download the WKSU Media Kit.

(WKSU Media Kit


)
---

Government and Politics



Friday, February 14, 2014




Supporters are not giving up on Ohio Voters Bill of Rights




Democratic state senator says supporters plan to begin passing petitions with updated wording this weekend




Story by

LYNDSEY SCHLEY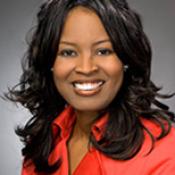 Democratic State Rep. Alicia Reece supports the Ohio Voters Bill of Rights, which she says protects citizens from voter disenfranchisement.
Courtesy of Ohio Statehouse
Download (WKSU Only)
In The Region:
Supporters of an initiative to get an Ohio Voters Bill of Rights on the November ballot say they are not giving up. That's after Ohio Attorney General Mike DeWine rejected the wording for the ballot measure, saying the summary misrepresented the ballot initiative. Democratic State Rep. Alicia Reece of Cincinnati disagrees, but says many initiatives have to go through rewrites. Reece says the goal of the measure is to create an amendment to the Ohio Constitution protecting voting rights from recent legislative attacks from Republicans.
"Once it's in the Constitution, it will protect the voting rights of all citizens of the state of Ohio. But (it) also will protect the citizens who have been targeted as it relates to voter disenfranchisement and voter suppression, particularly low income citizens, college students and African Americans and other minorities," Reece says.
She says the Ohioans for a Voters Bill of Rights hope to have petitions back out by this weekend with the new wording.
If the new summary is approved, the group must collect more than 385,000 valid signatures by July 2nd to make it to the November ballot.
Page Options

Print this page

E-Mail this page / Send mp3

Share on Facebook
---
---
Stories with Recent Comments