Loading...


Education



Thursday, February 27, 2014




Chardon says it's still learning from the tragedy of two years ago




The town has taken a lesson from Columbine on how to heal following the 2012 school shooting that left Demetrius Hewlin, Daniel Parmertor and Russell King Jr. dead


by WKSU's KABIR BHATIA


Reporter
Kabir Bhatia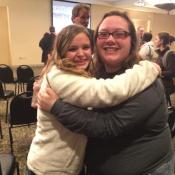 Seniors Kelly Fisher (right) and Kaylynn Hill are proud of the way their town -- and their school -- has healed in the past two years
Courtesy of K. Bhatia
Download (WKSU Only)
In The Region:
UPDATE: Russell King Sr., the father of Russell King Jr. -- one of three boys killed in the Chardon shooting -- was found dead in his home early this morning. The families of all three boys have filed suit against the Chardon Schools, shooter T.J. Lane and his school, Lake Academy Alternative School.

Today is the second anniversary of the shooting at Chardon High School that left three boys dead. Things continue to evolve in the town, and at the school, as WKSU's Kabir Bhatia reports.
Frank DeAngelis was principal at Columbine High School in Colorado when 13 people were killed by two students in 1999. He came to Chardon last week to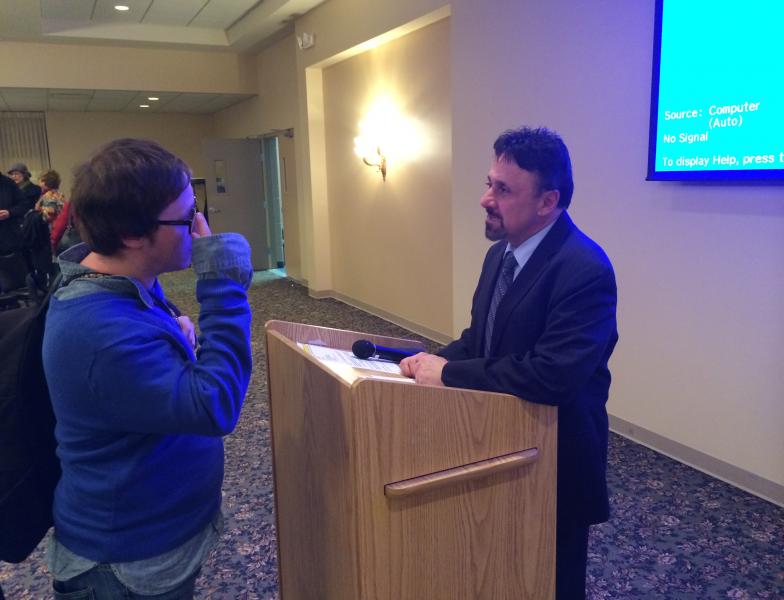 offer his thoughts on how a school and community move forward after a shooting.

"It will never get back to normal. We just had to re-define what normal is. Unfortunately, you're part of a club that no one wants to be a member [of]. But you need to know that you're not in this alone."

The club he's referring to includes his school, Sandy Hook Elementary in Connecticut, Virginia Tech and, for the last two years, Chardon High School.

The new normal
On Feb. 27, 2012, Demetrius Hewlin, Daniel Parmertor and Russell King Jr. were in the cafeteria when classmate T.J. Lane walked in, shot and killed them. He also wounded Nick Walzcak, who is permanently paralyzed. And Joy Rickers and Nate Mueller had minor injuries. Nate's father, Lou, still finds it difficult to talk about, and says his son is still in counseling.

"It's still necessary. You think you're good and then, for no apparent reason, something happens [and] you react and start all over again. It's going to take time; that's what the counselors say. It's the new normal."

Increased counseling for increased communication
The new normal in both Columbine and Chardon includes increased counseling for all students. Chardon Principal Andy Fetchik says his school has always been friendly, but since the shooting, the school has two full-time social-emotional counselors.

"They have been terrific. They work with all 1,100 students. There isn't just a focus on 20 or 50 students who need help. They've become ingrained in our staff. I want every kid to graduate from Chardon feeling that there was at least one staff person they were able to talk to and have a relationship with."

Kent State Clinical Psychology Professor Karin Coifman says it's important for students to have an outlet if they're feeling overwhelmed, ostracized or just generally unhappy.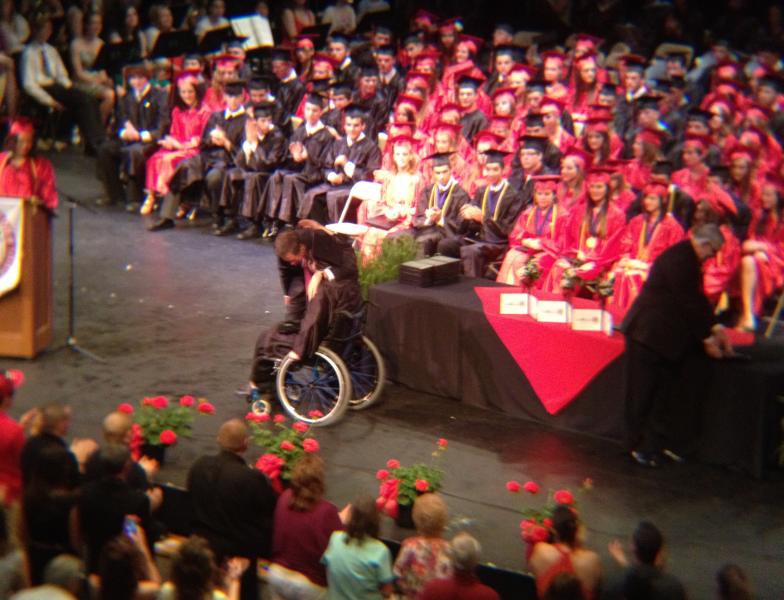 "People handle these things in many, many different ways, and there really isn't any evidence that there is a right way. It really has to do a lot with the culture, and the culture of the school and a culture of trust and respect. This depends a lot on the unique culture of that school."

Changes in security
Principal Fetchik says Chardon conducted internal and external audits after the shooting.

"We worked very closely with the Chardon police Department and Geauga County Sherriff. We do have a school resource officer. We now have a consistent door-locking system, which we did not have before. We've upgraded our security camera system. We've improved our communications system via a two-way radio
program."

One thing the school does not have is metal detectors. Neither does Columbine. Principal DeAngelis explains why.

"Because they would have shot the people that were manning the metal detectors."

"Always different"
Chardon senior Kaylynn Hill says communication has improved all-around in her school, but it was always open to begin with. She wants her town -- and school -- to avoid the negative labels many attributed to Columbine in the years after the shooting there.

"Chardon has always been a different community. People who come to Chardon are like, 'Why are you guys so nice to eachother?' It's not a school you go into and feel like you don't want to be there. You want to be there. You wanna be on the square, eating Maple Stirs with your family. I go to different high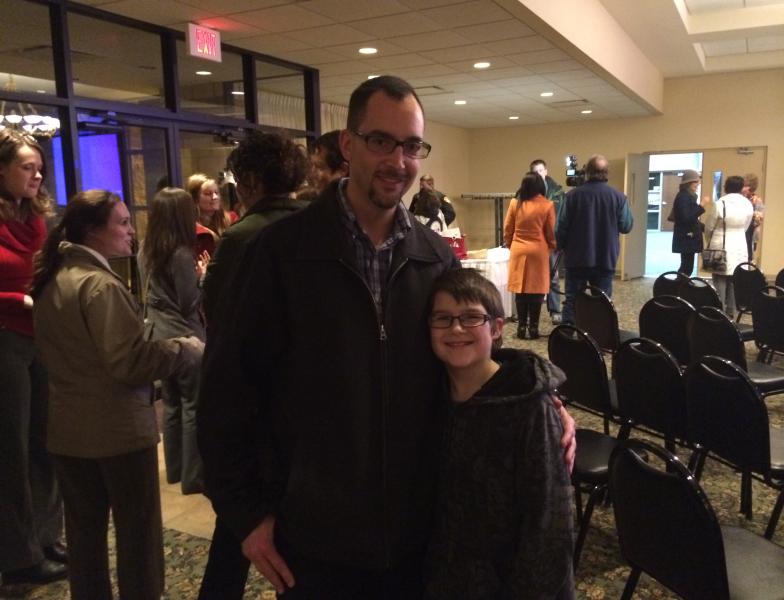 schools and I don't get the same vibe from them."

Hill says she's bonded with students who've been through a similar situation, such as those at Virginia Tech, where a student killed 32 people in 2007. This fall, Hill will be headed to college, ready to face a freshman year majoring in psychology… at Virginia Tech.



Chardon High School will be holding an evening vigil on the front lawn tonight at 7.



---
---
---
Stories with Recent Comments