Because of a lack of funding, the state of Ohio turned operations of the Cleveland-owned lakefront parks over to the Cleveland Metroparks last June. Since then, the county park system started sprucing up the neglected properties on Lake Erie's shore, and did an assessment of major needs.

But Metroparks director of design services, Sean McDermott, says those proposals will be part of a bigger capital improvement budget that touches all of the parks properties.
"Across the board, we've put together a budget we'll take to the board in late March. What we showed in the existing parks we were looking at an $8 million investment. That's just in projects we presented today. ... At the lakefront, what we showed for 2014 for discussion with the board was just over $9 million."
More than just repairs projected for lakefront parks
Besides deferred maintenance, that $9 million includes proposals for major repairs to Edgewater Parks crumbling pavilion, work on the docks and retaining walls damaged by Hurricane Sandy, and construction of a round-a-bout at the eastern entrance.

At Euclid Beach there are conceptual plans for a new pier after the deteriorating one is torn down. Other proposals include a 400-seat amphitheater and a pedestrian bridge across Euclid Creek connecting to Wildwood Park. The Euclid Beach plans are good news to Steven Love. He's head of Euclid Beach's "Adopt-a-Beach" chapter.
"We've been working as volunteers at the park since 2009. And working with the state parks was, unfortunately, just the status quo situation where we were really having to some of the basis operations and that sort of work. So we're really excited to see an organization like Metroparks that has the capacity to not only do the operational basics, but take these parks to the next level as regional assets for the whole city."
Park visiters already see improvements at lakefront properties
The other lakefront properties include Wildwood, Villa Angela and Gordon parks, and the East 55th Street Marina.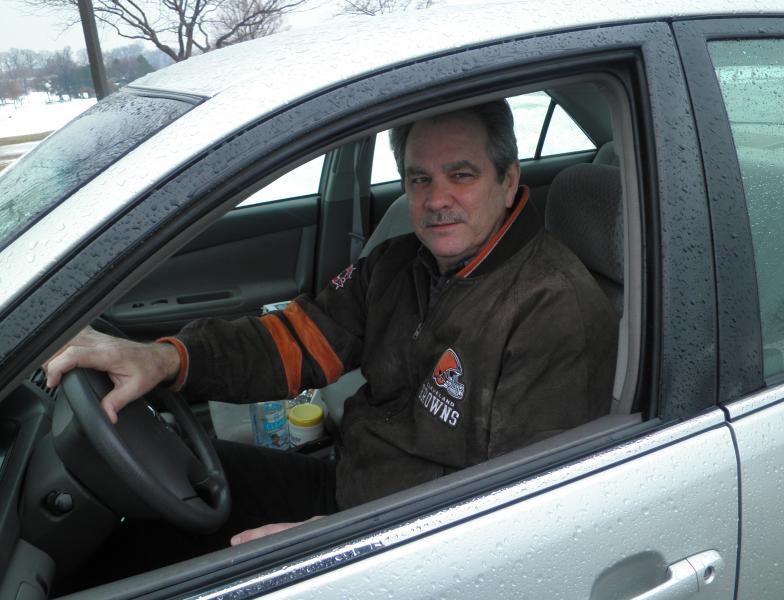 West of Cleveland, at Edgewater Park, Ron Wood of North Ridgeville is sitting in his car to stay out of the rain. He comes here most days on his lunch break, and says there's already been a big improvement since the Metroparks took over last year.
"Big time. They take care of the landscaping especially, all the trees are trimmed, the grass is mowed all the time, they've got new trash can out here and they keep it clean. So it's much better, and I've been coming down here for 15 years."
Altogether, the Metroparks plan to spend more than $17 million on the lakefront properties over the next three years. Fourteen million of that came from the state.Proposed capital improvements to the rest of the parks properties this year include road paving, trail construction, painting, new buildings and restrooms, and golf course improvements.