Cooking up concepts
What you see when rummaging through the frozen food aisle is the result of years of R&D, and more of that research is moving to Northeast Ohio as Nestle builds its next Product Technology Center in Solon, one of just a dozen worldwide.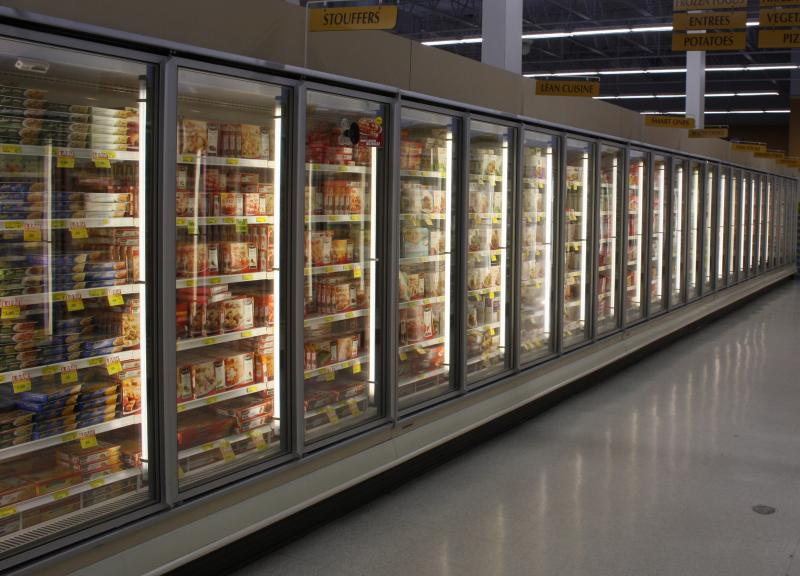 The company already operates a major R&D facility here.
Sean Wescott is the center's director.
He shows me the test kitchen where new ideas for frozen foods are born.
Wescott describes the systematic process of menu development, from raw experiment to marketable concept, and then "when the concept is locked and when we're really sure, then we start to build a factory around it."
New dishes at Nestle are called prototypes. Wescott says it can take two to three years for a product to percolate from idea to prototype to production line.

One idea in the pipeline now came from a new trend in restaurants, kale. Wescott says when he saw restaurant chefs experimenting with kale, "frying it, they're pureeing it," his wheels started turning. He says he began asking his team, "what can we do with kale? How can we include kale into dishes? What would be a culinary style that kale would fit?"


Consistently reconstituting al dente dishes
Across from the test kitchens, Wescott shows me a lab fitted with dozens of microwave ovens, and of course Wescott has a technical term for cooking a frozen dinner, reconstitution.
Wescott says even the way the food is laid out in the package is tested and refined.
"The food technologists and engineers have to work out how to arrange that so it's still evocative and still looks like what you'd expect a dish with that description but it's actually going to heat and you're going to enjoy it."
Even familiar terms like 'al dente' are quantified with special instruments.
"Every Italian, every chef can tell you this is al dente, that's not al dente, but at the end of the day we're going to have a factory operator who's got to cook a patch of pasta and he's got to get the right texture and if they don't it's going to affect the eating experience."

Mastery of dough at the Product Technology Center Solon
But these days, Wescott has other things to think about besides food.

One wall of his office is papered with architectural drawings of the new $53 million dollar glass enveloped Product Technology Center. It will occupy 18 acres of Nestle's sprawling campus, and features an oval shaped product testing area, called 'the egg.'
Wescott says the egg will host focus groups sampling Nestle's line of frozen and chilled foods, from Toll House cookies to frozen lasagna.
He says, "when you see a consumer tear a packet open, you see their true behavior, but we can't tell that just by sitting here an dreaming it."
The company is moving its entire pizza division from Illinois to Ohio. It'll bring in a team of master dough makers to work at the new facility, along with other specialists.
Wescott says Nestle's new Solon Product Technology Center will expand the current R&D lab into the company's world center of frozen food research. The enlarged pilot plant will feature two mock production lines and massive test kitchens.
Wescott and his team supports about $6 -$7 billion of annual product turnover and is responsible for all the technology, and "all the food safety that goes on with all of that production in factories all around the world."

Food safety in the world's largest food company
Speaking of safety, Wescott was one of the first to get a call last weekend when a problem with one of Nestle's products was uncovered.
The USDA recalled 8.7 million pounds of tainted beef produced by California's Rancho Feeding Corporation. Some of that meat had ended up in Nestle's Philly Steak and Cheese Hot Pockets. Wescott immediately pulled them off the shelves.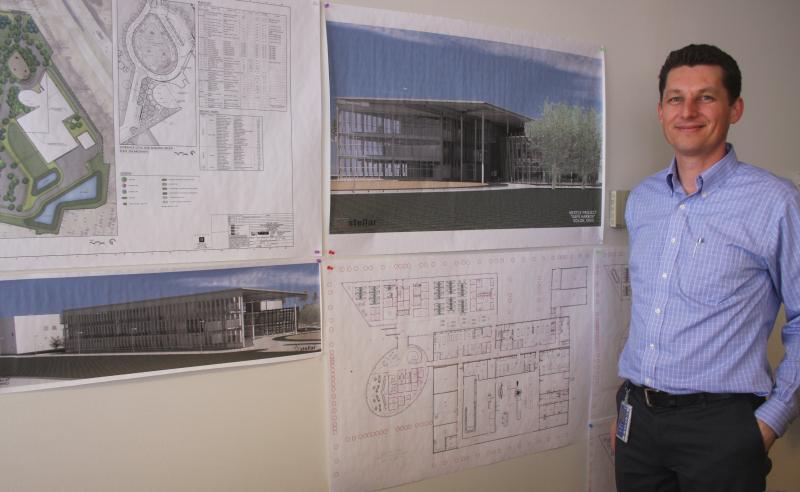 "We really put a lot of energy and investments into making safe foods," and Wescott says, "we have a responsibility for setting standards across the world for how we do things."

The tainted meat came from a supplier to a Nestle vendor. That illustrates some of the challenges of producing food on such a large scale and demonstrates why continual testing is vital.

Nestle says product safety will be a critical function of the new research facility when it opens next summer.