Loading...


Government and Politics



Friday, February 21, 2014




Gov. Kasich signs bills limiting early and absentee voting




Ohio Democrats say bills will likely lead to federal lawsuits




Story by

LYNDSEY SCHLEY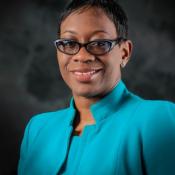 Ohio State Sen. Nina Turner says these bills could lead longer lines at the polls.
Courtesy of Ohio Statehouse
Download (WKSU Only)
In The Region:
Ohio Gov. John Kasich signed two bills today that will cut back on early and absentee voting. Democrats says the GOP-backed bills are ripe for a federal lawsuit.

One bill eliminates the "golden week," a six-day period where people can register to vote and vote on the same day. The other prohibits county election boards from sending out unsolicited absentee ballot applications and paying return postage on these. Ohio State Sen. Nina Turner, who's running for secretary of state, says these bills could bring back the long lines that plagued past elections.
"This really is about fundamental access to the ballot box, and it's been working in the state of Ohio," Turner says. "One of the reasons why we had golden week, why we allow for counties to be able to mail out absentee ballot applications, is because of the debacle of 2004 where there were long lines. They estimate 170,000 people left and did not even vote because they had to wait so long."
One bill also allows ballots to be thrown out due to minor errors, which Turner says violates the Civil Rights Act of 1964. She also says more African-Americans vote absentee than whites, which could support a federal discrimination suit.
---
---
Stories with Recent Comments