Last February, after Stark County Sheriff-elect Michael McDonald, couldn't serve because of a terminal illness, the county Democratic Party picked Massillon Safety/Service Director George Maier
to fill the vacancy until an election this coming November for the remainder of McDonald's term.
But, a faction in the party opposed Maier, charging he does not meet technical qualifications for the job. He was ousted for a time, re-appointed and now may be blocked from running in the election.
Cynthia Balas-Bratton,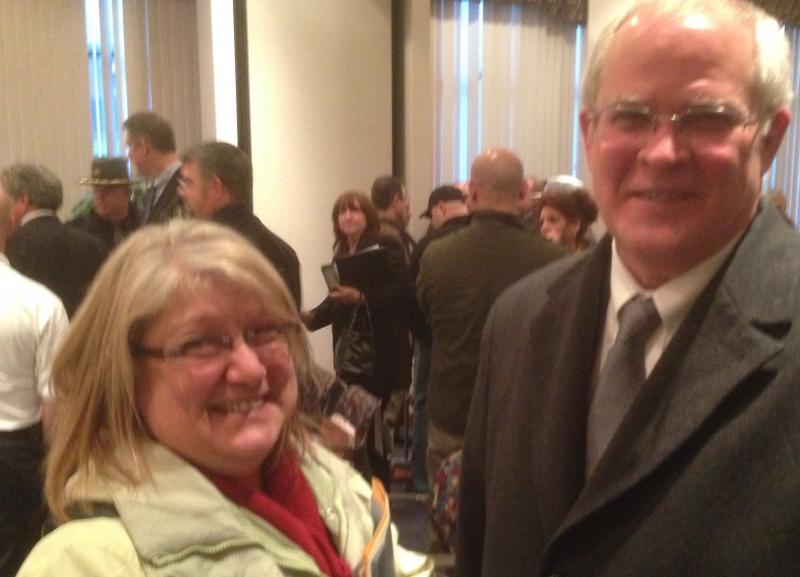 a Democratic Party Central Committee member from Massillon, filed a protest with the elections board to bar Maier from the ballot. The board heard evidence all day and then deadlocked… two Democrats in favor of Maier…two Republicans opposed. Ohio Attorney General Jon Husted, a Republican, will have to break the tie.

If Maier is off the ballot, Republican Larry Dordea, will be unopposed in November. Asked if she knew her protest would block her own party's candidate, Balas-Bratton she said she didn't care. "I'm for the letter of the law…and the man who most represents the letter of the law should abide by it…"

Maier, who will remain Sheriff until the end of 2014 regardless, said he hopes he'll have the chance to run. "I'm looking forward to the Secretary of State hearing the case and approving me being on the ballot. I just want the voter to be able to decide who they want to be Sheriff."

The board of elections must sent its information to Husted within 14 days. Then he'll make a decision.