Loading...


Economy and Business



Saturday, March 1, 2014




Connect Ohio works to bridge the "digital divide"




A Connect Ohio report reveals 2.7 million Ohioans have trouble completing computer-related tasks at work




Story by

KELSEY LEYVA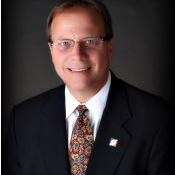 Stu Johnson, executive director of Connect Ohio, says in-person instruction is necessary to help people learn how to navigate a computer and use the internet.
Courtesy of Connect Ohio
Download (WKSU Only)
In The Region:
Connect Ohio, a nonprofit group working to bring universal broadband to Ohio, released a new report Thursday estimating 2.7 million working-age Ohioans have difficulties with technology and computer-related tasks in the workplace. Stu Johnson with Connect Ohio says it hosted a training program called Every Citizen Online that helped 45,000 Ohioans learn how to navigate a computer and use the internet. Johnson says the main way to combat the "digital divide" is with in-person instructional sessions.
"So out of 45,000 I believe 300 did the self-paced module," he says. "It's a dichotomy. Self-paced computer training online doesn't work. It can't work by design. So it almost has to be instructor led; it has to be instructor led in my mind."

Johnson says it's extremely difficult to advocate for legislation to address the issue because it's hard to determine what the pay-back will be.
---
---
Stories with Recent Comments