Loading...


Economy and Business



Sunday, March 2, 2014




Some Ohioans report difficulties with technology in the workplace




Stu Johnson with Connect Ohio says sending an email or ordering a product online is much different than completing employer requirements




Story by

KELSEY LEYVA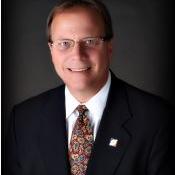 Stu Johnson, executive director of Connect Ohio, says knowing how to operate a smart phone is completely different than knowing how to perform computer-related tasks at the workplace.
Courtesy of Connect Ohio
Download (WKSU Only)
In The Region:
According to a new report released by Connect Ohio, approximately 2.7 million working age Ohioans have trouble completing computer-related tasks in the workplace. Stu Johnson, executive director of Connect Ohio, says there is a huge difference between working a smartphone and being able to keep up with employer requirements.
"This doesn't have anything to do with a cell phone," he says. "I mean that would be like comparing it to whether they has a lawn mower or not. I mean, it's just not the same. The cell phone is a consumption device. You consume data. You don't create data, edit data. You can, but that's not its intent."

Johnson says the best way to combat the "digital divide" is to have educational classes with in-person instructors. Self-paced computer training doesn't give those willing to learn the confidence they need to continue.
---
---
Stories with Recent Comments