Loading...


Government and Politics



Thursday, February 27, 2014




Cuyahoga County Executive calls for "over riding" new state election laws




FitzGerald also wants protection of voter rights to be a declared a core county responsibility


by WKSU's TIM RUDELL


Reporter
Tim Rudell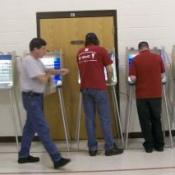 Voters can go to polling places on election day, but there are also provisions for voting early by absentee ballot. Rules for how and when that can be done were recently changed by the Ohio legislature
Courtesy of WKSU
Download (WKSU Only)
In The Region:
Cuyahoga County Executive Ed Fitzgerald, a Democrat and candidate for governor, is calling for push back against a new Republican-backed law restricting early voting in Ohio.   WKSU' Tim Rudell reports.
Local control
Ed Fitzgerald asked the Cuyahoga County Council to "over-ride" new state laws reducing the early voting period, and prohibiting counties from mailing out unsolicited absentee ballot applications.  Those are rules he says make it difficult for lower income, minority and urban voters to get to the polls.
 In the pas,t those have been voters who tend to favor Democrats.  But Fitzgerald says overall election fairness in Ohio is his greater concern. "We're not proposing any restrictions that are disproportionately affecting their voters, they should be either." 
Long-term dispute
Voting rules passed by Republicans and challenged by Democrats have ended up in court repeatedly in the past decade.  Asked if that is expected again,  Matt McClellan, spokesman for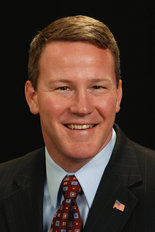 Republican Secretary of State Jon Husted—who will try to enforce the new ballot laws—said: "It's premature to get into that because at this point nothing has happened.  And so, we're going to proceed as planned.  And that's to insure that all voters are treated equally."
Clear definition
In addition to asking Cuyahoga County to go its own way on mailing absentee ballot applications, Fitzgerald says he wants council to declare the protection of voting rights to be a core responsibility of the county.  And he's asking the county Board of Elections to gather data from all of Ohio's large metropolitan counties to show who the new voting rules will affect.  
---
---
---
Stories with Recent Comments