Loading...


Ohio



Sunday, March 2, 2014




FirstEnergy outage mostly confined to Fairport Harbor




Downtown still deserted as of late Sunday afternoon, due to businesses without power


by WKSU's KABIR BHATIA


Reporter
Kabir Bhatia
Downtown Fairport Harbor was deserted Sunday, with no power to 1,800 homes and businesses in town
Courtesy of K. Bhatia
Download (WKSU Only)
In The Region:
Downed power lines in Lake County over the weekend caused almost a full-day power outage Sunday for about 42,000 homes.

Late Saturday night, just before midnight, FirstEnergy customers in and around Mentor-On-the-Lake, Fairport Harbor and Painesville lost power. The utility says heavy snow overnight caused the problem by downing the power lines.

Downtown Fairport Harbor remained deserted Sunday as local businesses were without power. Mike Sawyer spent the day insulating pipes in his house with blankets before taking a short walk around downtown.
"This is March in Northeast Ohio. You expect some adversity, but this is ridiculous. I don't know what I'm gonna do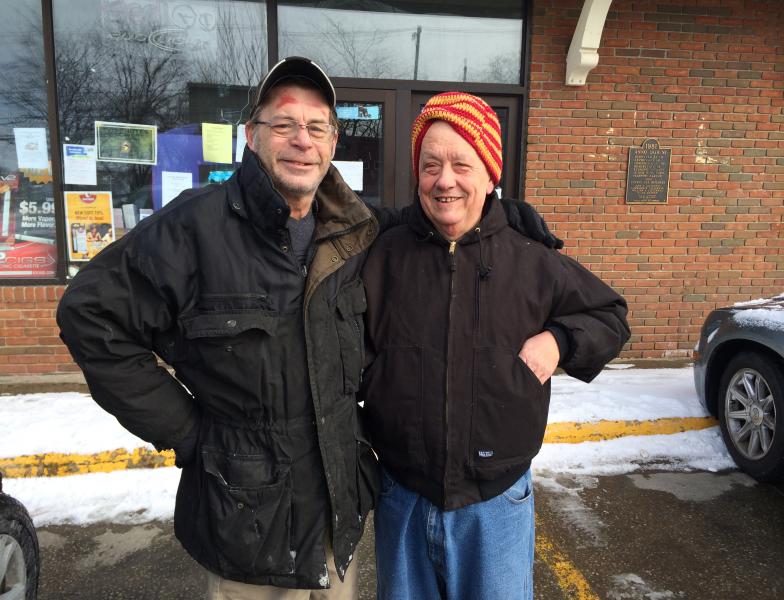 besides be cold. I'm moving out of Ohio now; I want warm weather."

FirstEnergy said late Sunday afternoon that only about 3,000 homes were still without power, more than half of those in Fairport. Senior centers throughout Lake County have been operating warming centers this winter as demand warrants:

Lake County Warming Centers
*Eastlake Senior Center, 1580 E. 332nd St., 7:30 a.m. to 4 p.m., 440-975-4268

*Fairport Senior Center, 1380 East St., 7:30 a.m. to 4 p.m., 440-354-3674

*Mentor Senior Center, 8484 Munson Road, 7 a.m. to 9:30 p.m., Monday through Thursday and 7 a.m. to 5 p.m. Friday, 440-974-5725. Mentor also has a $4 hot lunch available daily from 11:30 a.m. to 12:30 p.m.

*Mentor-on the -Lake, 5860 Andrews Road, call for hours, 440-257-7216

*Painesville, Morse Avenue Community Center, 224 Jefferson St., call for hours, 440-392-5912

*Wickliffe Senior Center, 900 Worden Road, 8 a.m. to 4:30 p.m. Monday through Friday, 440-373-5015

*Willoughby Senior Center, 38032 Brown Ave., 8 a.m. to 4:30 p.m. Monday through Friday, 440-951-2832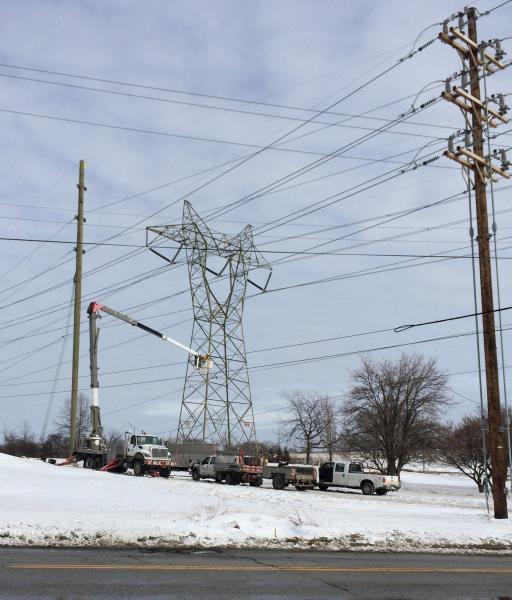 *Willoughby Hills Community Center, 35400 Chardon Road, 8 a.m. to 4:30 p.m. Monday through Friday, 440-946-1234.

*Laketran's Dial-a-Ride (440-354-6100) service may provide rides to a local warming center, Mondays through Fridays.

List compiled by the News-Herald
---
---
---
Stories with Recent Comments