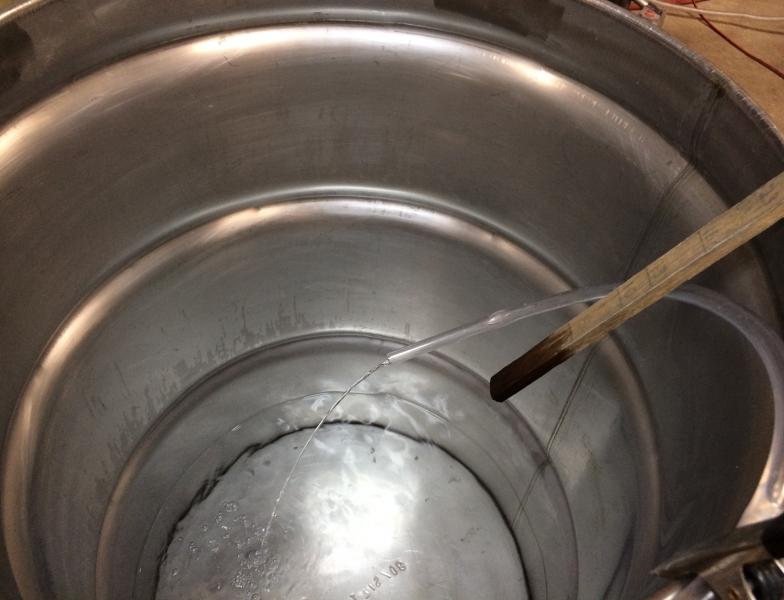 On a cold winter morning in a barn in Bainbridge, Tom Herbruck watches a clear liquid stream out of his still.

"It's what ultimately will go into our barrels, pick up color and flavor from the barrel, and turn into the applejack that we'll see three years from now."
It's crafted by hand in small batches at the Tom's Foolery distillery. Two hundred years ago, Johnny Appleseed made it in much the same way, from all-natural, Ohio ingredients.
"We make applejack from apples, we make bourbon from corn, barley and rye, and we make rye whiskey from locally-grown rye."
Traditional stills
Herbruck uses two antique copper pot stills, the kind the French use to make cognac and the Scots use to make Scotch.
Corporate distillers in the U.S. instead have been using column stills ever since Prohibition's repeal, when slaking America's thirst required high volume.

Herbruck concedes a column still is more efficient, but he likes the taste he gets with a pot.
"And it's easier to operate on a small scale."
Herbruck dips in a hydrometer to check the alcohol content.
"It comes off the still at about 160 proof and then we add water to bring it down to drinking strength and we bottle our applejack at 90 proof at this
time."
The amber-colored brandy sells at state liquor stores at more than $40 for a 750 milliliter bottle.
Liquor for locavores
It's twice as expensive as Laird's, a venerable brand whose founder supplied George Washington's troops with applejack.
But Laird's apple brandy isn't fit to drink if you're a Northeast Ohio locavore, because its distillery is in New Jersey.
In Solon, at Giant Eagle's state liquor store, Tom's Foolery's pricey but local applejack consistently outsells Laird's "Jersey Lightning."
Tom Herbruck credits his target market: "People in Northeast Ohio who are really excited about authentic product made from raw ingredients that were grown, distilled, matured right here."
Herbruck applied to the state five times for a permit for his business. When it was finally granted in 2008, Tom's Foolery became only the second Ohio micro-distillery since the repeal of Prohibition. The first, Cincinnati's Woodstone Creek, got its permit in 1988 and still makes only three barrels a year.
Tom's Foolery made only one barrel its first year, but today it's filling four 53-gallon barrels a week.
Rolling out lots of barrels
Lianne Herbruck, Tom's wife, is the one who named the distillery Tom's Foolery. She's also the plant manager. A former midwife, she hadn't expected such rapid growth.
"Our first year I think we only had 300 bottles, total. And this year we had 1,300."
They're riding a wave. Craft distilling enjoyed resurgence in Europe in the '70s, but America didn't roll out the barrel till the '90s microbrewery boom. Today there are 350 craft distillers in the U.S. And the American Craft Distillers Association projects there'll be 500 by 2015.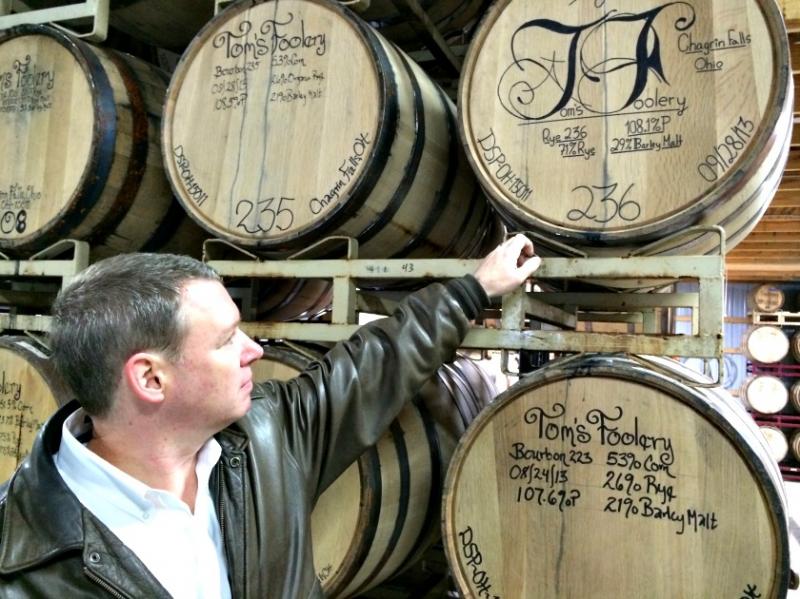 About a dozen distillers are at work in our state and quite a few in Northeast Ohio besides Tom's Foolery. They include Market Garden in Ohio City, Cleveland Whiskey, Portside in Cleveland, Seven Brothers in Painesville, and Red Eagle in Geneva.
Tom's Foolery's rack house had 271 barrels when we recently visited.
Future public tastings
Eventually Herbruck plans to move the whole distillery to his own farm in Troy Township, where he hopes to get a permit to invite the public in for tastings.
"It'll be just a beautiful place for people to come and visit."
The Herbrucks say their four teenagers are excited about the move.
"They're fortunate," says Lianne Herbruck, "that they get to watch their dad live out his dream, and that it's successful. It's been a great thing for them to see."
By day, Tom Herbruck is a retirement planning consultant. He crunches numbers well enough not to dream too big.
"Maybe it will turn into a wonderful business someday. I'm keeping my day job. Maybe by the time I'm ready to retire I can have a second career."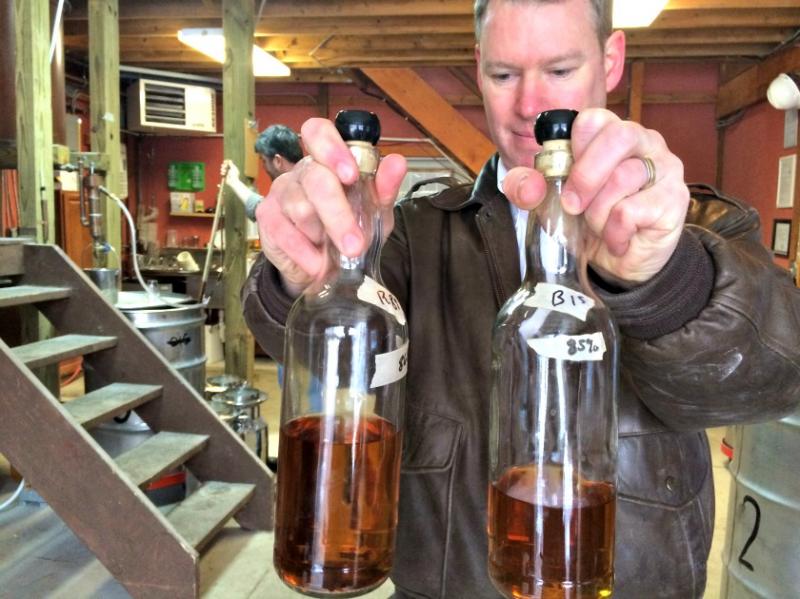 That's what happened to another new distiller we're going to meet. He's making whiskey in Cleveland and it's selling well, even though it only ages for a couple of weeks.
He'll tell you how he does it in next week's Quick Bite.