Loading...


Economy and Business



Monday, March 3, 2014




Stow manufacturing plant to close in May




Company will lay off 115 employees at plant, keep 160 at headquarters




Story by

LYNDSEY SCHLEY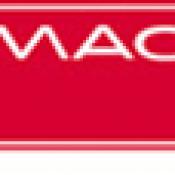 Bemis Manufacturing, better known as MACtac, is closing its Stow manufacturing plant.
Courtesy of Bemis Company, Inc.
Download (WKSU Only)
In The Region:
Bemis Manufacturing announced today it will close its Stow plant in May, laying off 115 people. Doris Stewart is the executive director of the Stow-Monroe Falls Chamber of Commerce. Stewart says Bemis, known locally as MACtac, will lay off the employees in its manufacturing plant, but will keep open its Stow division headquarters. One hundred and sixty people work there. Stewart says losing the jobs will hurt the community.
"It's never, never a good thing when anyone loses a job, let alone so many jobs," Stewart says. "So it's going to have an impact and hopefully, though, with the plans that they have set in place, they apparently have some transition services available to the employees and they're going to work with the employees to try to help them find new jobs."
Stow Mayor Sara Drew says Bemis is consolidating.
Other options:

Windows Media
/

MP3 Download
(0:15)
"In talking with the company, they have said it is purely for financial, budgetary reasons," Drew says. "They have made the decision to reduce their manufacturing footprint and they have other facilities out of state."

Bemis manufactures packaging and labels
---
---
Stories with Recent Comments