Anybody who drives in Canton knows the streets have been especially ravaged by the harsh winter. In fact, 12th Street, the cross-town artery north of downtown, has so many potholes that city crews are no longer going to try to fix them.
Instead, Canton's new superintendent of public works wants to grind them up, along with the pavement they're in. Michael Rorar told WKSU the idea is to scour 12th Street down to the bricks that paved it more than a century ago.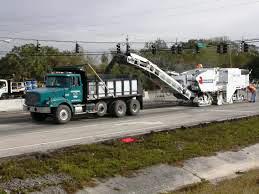 They'll make for a kind of lumpy and humpy surface, but are remarkably pothole resistant. And he hopes to leave the street that way—with some shoring up where needed—until its regularly scheduled re-pavement in 2015.

Rorar told us the city has never done anything like this before, but because so many Canton's streets are brick underneath --if the experiment pans out, many more-pothole challenged thoroughfares could get "the treatment."

The 12th Street grind-off—it's the same process used to prepare all the city streets for re-pavement—gets under way this week.