Loading...


Economy and Business



Wednesday, March 5, 2014




New report reveals positive effects of increasing minimum wage




Ohio Sen. Sherrod Brown and economics professor Michael Reich weigh in on the Center for American Progress's report




Story by

KELSEY LEYVA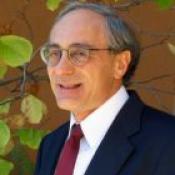 Michael Reich says increasing the minimum wage will have positive effects on wage, no effect on job security and lower the reliance on government assistance programs.
Courtesy of University of California Berkeley
Download (WKSU Only)
In The Region:
The Center for American Progress released a report Wednesday that says increasing the minimum wage would decrease government spending. According to the report, increasing the wage to $10.10 an hour would reduce enrollment in the food stamp program by roughly 3.5 million people. That would save the government about $4.6 billion dollars a year.

Ohio Sen. Sherrod Brown is one of the chief proponents of the increase and was joined on a conference call by Michael Reich, a professor at the University of California Berkeley who was unveiling the report. Reich says the report is important because it distinguishes among three scenarios.
"Our results clearly support scenario three, namely that the minimum wage [increase] has positive effects on wages, no effects on job loss and, more importantly, it allows Americans to be able to support themselves through their wages rather than through government assistance."

Earlier this week, Sen. Brown largely dismissed another scenario in which the Congressional Budget Office projected the increase could cost 500,000 jobs.

Opponents of the increase say boosting the minimum wage is a job killer that would increase unemployment and food stamp enrollment.
---
---
Stories with Recent Comments