Frank Jackson delivered his annual address as a dialogue with WKYC anchor Russ Mitchell.
The low-key mayor touched on several topics including Cleveland's declining population, which is the lowest since 1900. That includes a drop of 17 percent over the past decade.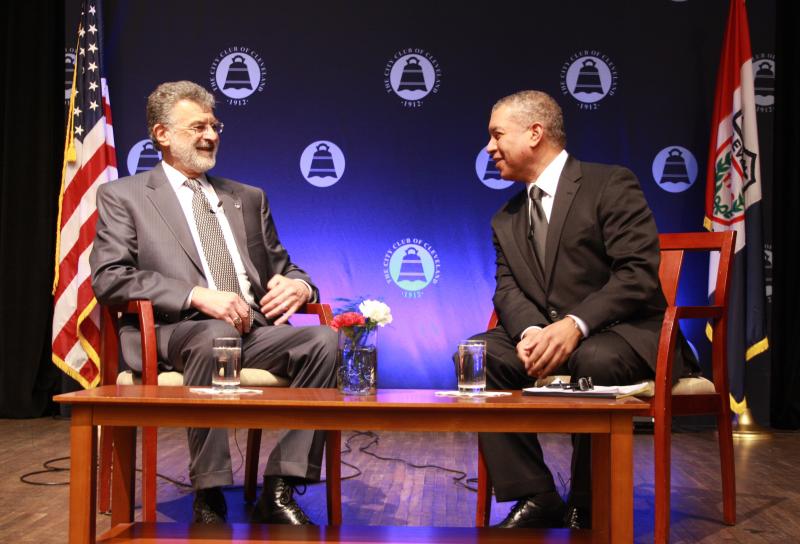 Jackson says improvements in education, including efforts of his overhaul of the Cleveland public schools, will stem the tide.

"In the long run, as we do what we need to do, improve education and institutionalize quality education, people will make choices based on that one factor and I believe that in and of itself will stop population decline."

Jackson would also like to continue Cleveland's history of welcoming immigrants, including political and religious refugees.

"They are a portion of the immigrant population that we should have much more of a focus on."

One audience member suggested Cleveland become an immigrant 'sanctuary,' an idea Jackson endorsed.