Kasich mid-budget budget may cut regulations, change welfare
Gov. John Kasich continues to give hints about the mid-term budget plan he's expected release as early as next week. He spoke this week to Wayne County Republicans, and according to the Columbus Dispatch, he announced he may try to reduce regulations on businesses that have been in good standing. He also said he has some welfare reforms in mind "that I'm excited about."
Kasich already has said he wants to cut the state income tax below 5 percent and spend about $10 million on a new program to incorporate business and community groups into schools.
His budget director, Tim Keen, is testifying in the Ohio House on Tuesday.

Stark County sheriff is on the ballot, for now
Ohio's Secretary of State Jon Husted has OK'd Stark County Sheriff George Maier for a spot on the May ballot.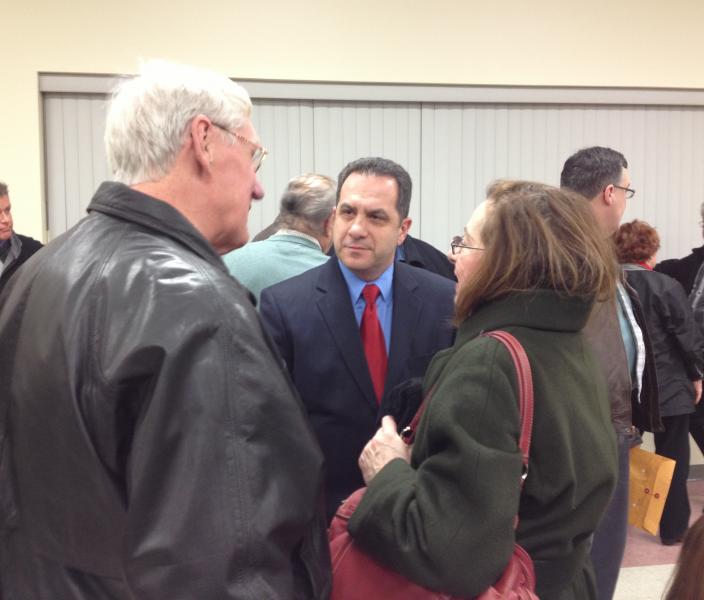 But Husted also is pushing state lawmakers to clean up the law on the qualifications required for someone to run. And, he predicted there may be more challenges to try to keep Maier out of the race.
After battle within the Democratic Party, Maier was appointed sheriff a year ago. He had been a city safety director and a supervisor with the Ohio Highway Patrol. He also served briefly as a Harrison County deputy after the Supreme Court decided that his other experience was not enough and briefly removed him as sheriff. He's now put in to run for the final two years of the unexpired term.
Husted decided today the Harrison County experience met the letter of the law. But he also says, "The law needs more clarity."
Ohio unemployment drops
Ohio's monthly unemployment rate dropped slightly in January to 6.9 percent. Despite the frigid weather, the rate has gone down each of the last two months, from 7.2 percent in December and 7.4 percent in November.
Still, the rate remains above the national unemployment level of 6.6 percent.
Ford is putting nearly $170 million into Avon Lake
Ford Motor plans to spend nearly $170 million to move production of trucks from Mexico to the Avon Lake assembly plant.
The F-650 and F-750 trucks will be built here.
A 2011 contract between Ford and the United Auto Workers set up the production shift. Both Republican and Democratic lawmakers celebrated the news today. The 40-year-old plant now makes Econoline vans, and at one point, Ford was considering closing it.
Mall urban legend makes the round -- again
Columbus-area authorities are trying to debunk an email warning of attempted abductions at a popular mall. Similar e-mails have cropped up periodically about Northeast Ohio malls as well.
Police say the email warns that kidnappers nearly took someone's "co-worker's cousin." One police official tells The Columbus Dispatch the an urban myth "right up there with Bigfoot."