North Canton's model expressway
The six mile stretch of I-77 from around the Pro Football Hall of Fame north to just beyond the Akron-Canton Airport is arguably one of the best segments of pavement in Ohio.

A dozen years ago, engineers laid down a strip of what is called perpetual pavement, and so far it seems to be living up to its name, according to Shad Sargand.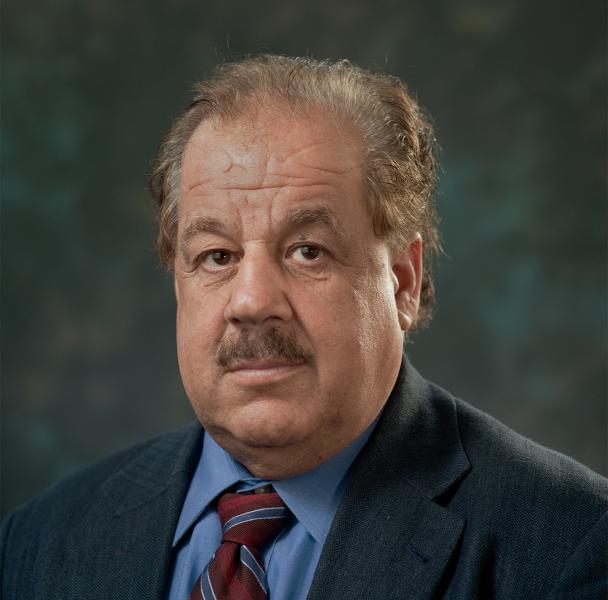 He's director of the National Asphalt Laboratory at Ohio University and knows as much about pavement as perhaps anyone in the country.
Sargand helped design the experimental stretch of I-77, which includes pressure sensors to measure traffic load and a mini weather station to map freeze and thaw cycles. Sargand says, so far the concept is working, "and the pavement is just perfect, and after 12 years we haven't had even a quarter inch rutting on that pavement."
Sargand is expected to report his final report on perpetual pavement to the FHA later this year.


Making pavement perpetual
But what's different about this road? And what makes it perpetual?
Cliff Ursich is president of the Flexible Pavements of Ohio trade group. He says the difference is a crack resistant layer underneath the asphalt you drive on.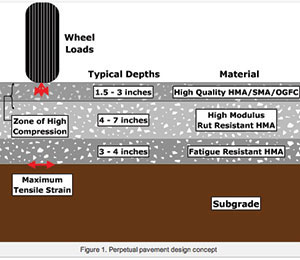 Perpetual pavement is like an 18-inch layer cake. On top is a thin layer of polymer reinforced blacktop called SuperPave; next comes a hard, rut- resistant layer. Then comes the crucial crack-resistant asphalt Ursich's talking about.
He says when a pavement cracks at the bottom and the crack works its way up all the way through the top, "you're going to end up with a pavement that you're going to have to rebuild, and that's what we want to avoid."
Ursich says, when properly done, perpetual pavement should last 50 years or more with just an occasional resurfacing. Engineers are monitoring three experiments with the new formulation, the one on I-77, plus a 10-year-old stretch of Route 30 near Wooster, and part of Route 23 in Delaware, Ohio.

Pepper Pike's perpetual pavement
The only city street in Ohio built of perpetual pavement is a one-mile section of Cedar Road. along the northern edge of Pepper Pike.
Brian Driscoll, former chief highway engineer for Cuyahoga County, says as recently as six or seven years ago, cities rarely used the construction techniques and asphalt formulations highway engineers were developing.
But in 2008 he decided to try it.
Pavement consultants taught Driscoll and his crew to pay close attention to the bottom layers of the 18-inch thick roadway.
He says the pavement experts, "were a lot more particular [about ] the density requirements than we would have with for a conventional asphalt pavement." So he says the rollers were kept busy going back and forth compacting the bottom layer.
Driscoll also topped the road with the more expensive polymer reinforced blacktop, also rarely used in urban settings.
But he says for the overall project, the perpetual pavement added only 2 percent to the total cost, which he says, "was not that big of a jump."

Better highways, but big problems in city streets
Perpetual pavement, however, can only be installed as new construction. So pothole-plagued city streets require other solutions. But Driscoll says when repairing damaged streets, the same principle applies as when building perpetual pavement, pay attention to the bottom layer.
He says in the typical 'mill and fill' repair where the top layer of asphalt is ground off, it's vital to take time to fix the base layer, which he says, "goes a long way."
And while you may have a bumpy ride on many city streets, the Ohio Department of Transportation has a pothole hotline on its website. And ODOT stands by the quality of its highways.
The agency last year paid out about $1.2 million in claims to people who said their car was damaged on state roads. But despite advances in highway design, on many city streets, it's still driver beware.