Loading...


Education



Monday, March 10, 2014




Third-grade reading standard loophole revealed




Ohio law applies third grade reading standard unevenly to public school students vs state funded private school students




by WKSU's ANDY CHOW



Reporter
Andy Chow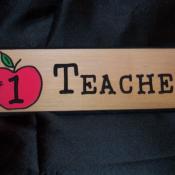 All third graders in Ohio need to take an assessment before moving on, but because of a loophole in the law, not all need to pass the test.
Download (WKSU Only)
Educational activists say there's a loophole in the "Third Grade Reading Guarantee" that allows some students to escape being tested and potentially held back if they can't pass.

Statehouse correspondent Andy Chow reports that claim has state officials looking into that law.
Students around the state are preparing for the second round of third grade reading tests. If a student fails to reach a certain standard on this test he or she could be held back, forced to repeat the third grade.
Dale Butland is a spokesperson for the liberal think tank Innovation Ohio. He says a student going to a public school and a student going to a private school with a publicly funded voucher are treated differently. If students with the vouchers fail the reading test, they get to move on to fourth grade.

Butland says, "it's ridiculous. When you have voucher kids – that is to say kids that get state money, taxpayer money – which they then take to a private school – those kids ought to be subject to the same reading guarantee that public school kids are."

John Charlton, spokesperson for the Ohio Department of Education, agrees with Butland and says it was an oversight in the legislation. But he adds that the department's hands are tied until the issue is fixed by the General Assembly.



---
---
---
Stories with Recent Comments