Loading...


Economy and Business



Tuesday, March 18, 2014




What is "This Is Cleveland"?




Developers of Cleveland's new image campaign say the new tagline is part of something much bigger


by WKSU's KABIR BHATIA


Reporter
Kabir Bhatia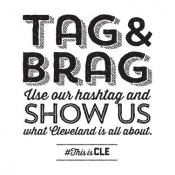 Positively Cleveland launches its new tourism campaign this week, and says "This is Cleveland" is one of many pieces aimed at bringing visitors to the north coast.
Courtesy of Positively Cleveland
Download (WKSU Only)
In The Region:
A new Cleveland tourism campaign launches tomorrow. Its designers say, contrary to recent media reports, the tag line is not "This Is Cleveland." Instead, they say that's just one small piece of what could be a comprehensive remake of the city's image on the national stage. WKSU's Kabir Bhatia reports.
A few weeks ago, social media and newspapers like The Plain Dealer were buzzing over a leaked website that seemed to show "This Is Cleveland" as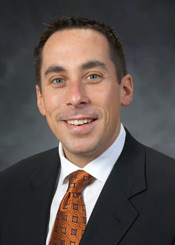 the region's new tourism slogan. But the agency behind the campaign says that's not the case. So, what is "This Is Cleveland"?

"It's a repository allowing people through different social media channels to document what they love best about Cleveland," says David Gilbert, president of Positively Cleveland. The agency is tasked with boosting tourism by targeting conventioneers and other visitors. The group is funded by the county's bed tax plus membership dues.

"What we're focusing around is not a particular tagline. What a brand really is -- whether it's for a product or a destination -- is a personality. It's a collection of stories. It's what you think of when you hear about this product."

A city online
"This Is Cleveland," and #thisiscle, will be online entities where people can share photos, stories and more about their fair city. The line has been getting mixed reviews in recent weeks, when people were thinking it was the way Positively Cleveland planned to market the city. But Gilbert says that's not the case.

"What the Plain Dealer captured a little piece of was a test website. That website is one piece of what we're doing – based on research -- to show that the opinion of locals about their own community is actually very, very important to the number of visitors that travel here."

Regional tourism
Gilbert wants people to talk up new attractions like the aquarium and convention center, plus the city's culinary scene. Positively Cleveland thinks that will help target tourists in cities like Pittsburgh, Detroit and Columbus. Gilbert says there actually is no single tag line, per se, and the last time the city had one was about 15 years ago. Back then, the official slogan was "Cleveland: It'll Rock You." Unofficially, the city has taken to, "Cleveland Rocks" for decades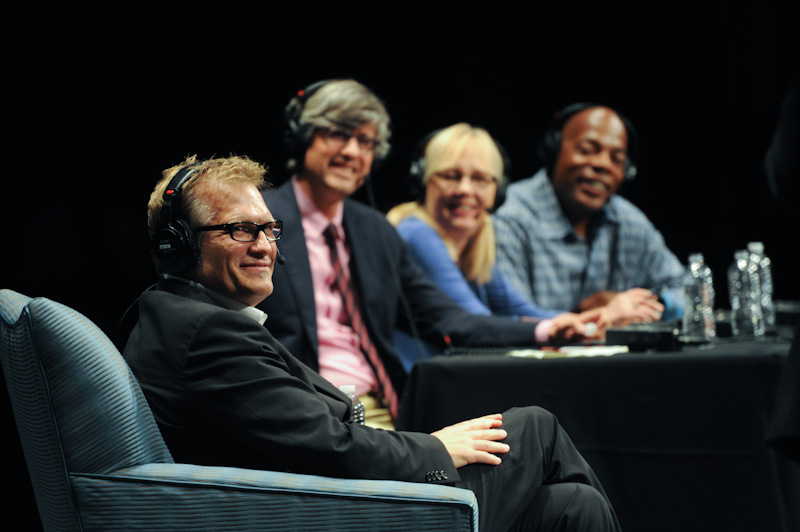 Too old to rock?
But a generation later, opinions are mixed about the need for a change.

At Tower City, Ashley Farrish, in her 20s, says, "I prefer 'Cleveland Rocks.' It makes a statement. 'This Is Cleveland' is just like, 'Eh, this is Cleveland.' I think if they can somehow put the Rock and Roll Hall of Fame with it, sure. But on the radio, I don't know."

On the flipside is Kayla Damelio, who prefers "This Is Cleveland."
"I think it will give it a little more spunk," she sayd. "I feel like they've had 'Cleveland Rocks' for a long time. They need a little something new to spice it up."

Meanwhile, back east...
So what makes a successful tourism marketing campaign? Legendary designer Milton Glaser led the team behind one of the most iconic civic campaigns of all time: "I Love New York," which has endured for almost 40 years. When Glaser heard about "This Is Cleveland" as a tagline, he was
underwhelmed.

"What you need is something playful, something memorable, something that makes people feel friendly. 'This is Cleveland' seems, to me, too vague a position. Neither ambiguous, nor clear."

Positively Cleveland says the passionate response to the leaked tagline-that-isn't-a-tagline shows that people do care about their city and are ready to take to social media to show visitors what Cleveland is.

---
---
---
Stories with Recent Comments