In his State of the State address, Gov. Kasich called for more job training programs and he wants students preparing for jobs skills as early as the seventh grade.
"How did we ever lose our way on vocational education? Why did we ever put it down? Why did we not understand its value?"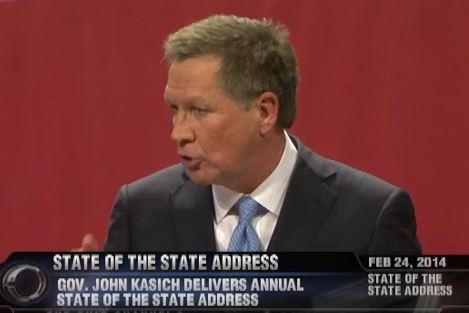 Manufacturing jobs grew in Northeast Ohio from 2010 to 2012, the first time in a decade. That's according to a new study prepared by Cleveland State University for MAGNET, the Manufacturing Advocacy and Growth Network.
The study found the industry employs 263,000 workers in the region, second only to health care. With costs going up in China and the shale gas boom in Ohio, that workforce is expected to grow.
High school plus
Jenifer Bradley of the Brookings Institution told the Akron Roundtable last month that advanced manufacturing companies need trained workers. She said those skills don't require a bachelor's degree but what's being called "high school plus."
"If Akron can be one of the places that cracks the code on helping workers make a transition from high school through some training into a STEM, a technology job, then it will have something it can really offer the rest of the country: a model for doing that."
Telling any young person they may not need to go to college is usually a good way to draw criticism. But that's what President Obama did at a recent visit to a factory in Wisconsin.
Matching skills to demand
"Folks can make a lot more potentially with skilled manufacturing or the trades than they might with an art history degree. Now I love art history, so I don't want to get a bunch of emails from everybody. I'm just saying you can make a really good living and have a great career without getting a four-year college education as long as you get the skills and the training that you need "
The president wants a review of job-training programs, saying manufacturing and construction jobs exist but the number of skilled workers is lacking.
Congresswoman Marcia Fudge of Warrensville Heights disagrees with the president's view on trade workers making more money - but she does see some value in other job skills.
"If you have a college education over the course of your life, you make hundreds of thousands more dollars. I do believe we should not pressure young people to go to college when they choose not to. I believe there needs to be alternatives. I also believe that when you come out of high school, you should be prepared to do something."
Where the jobs are
A recent study by the Federal Reserve Bank of Cleveland finds a college degree in Ohio does indeed pay off --on average -- with a better income. But it also finds workers with certain trades and skills can earn a comparable salary.
Matt Simpson is teaching masonry at Akron's Buchtel High School. The wages may not be high, but the federal government lists masonry as one of the fastest growing jobs in the next eight years. Senior Trent Newsome says he gets a sense of accomplishment in building something from nothing. He plans to skip college and get right to work.
"I'm actually going to get into the working field in masonry. That's my plan because it's like you can come right out of high school into a job, which is what I like, instead of having to do another four years."

Akron school officials note that pupils in career-r tech classes have a better graduation rate than the district average.
College and a trade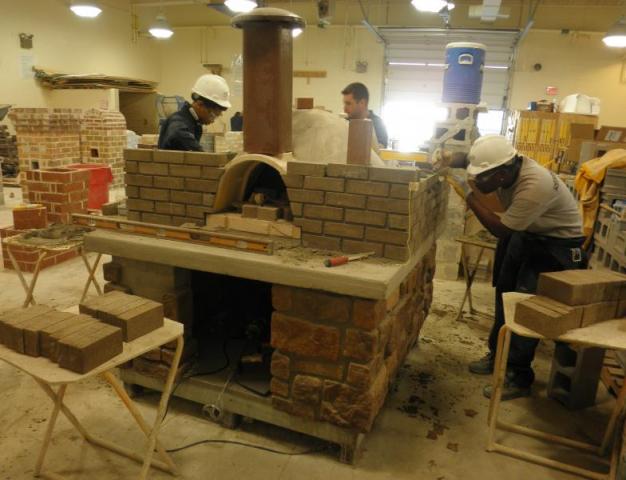 But vocational training does not preclude college education. Community colleges are beginning to partner with unions to offer two-year degrees along with union apprenticeship programs that lead to trade certifications. The director of construction industry training at Cuyahoga Community College is Bob Verhoff. He says the demand for such skills has some college graduates coming back.
"There are folks who have bachelor's degrees that are going through construction apprenticeship programs because they can earn more and, too, the jobs they thought were going to be there aren't in the fields they got ready for at college."
Verhoff adds one benefit to being in the trades is that feeling of accomplishment - when you look back at a building a bridge or a machine at the end of the day and know that you built it.