Loading...


Science and Technology



Friday, March 14, 2014




Goodyear unveils new airship




The new semi-rigid derigible is longer and faster than past blimps




Story by

LYNDSEY SCHLEY




In The Region:
Goodyear's newest blimp, unveiled today, is 50 feet longer than and has five more seats than its predecessor. "First off the ship is faster, so our cruising speed today is about 30 mph," said Nancy Ray, Goodyear director of global operations for airships, in an interview last year.

"The cruising speed with the new airship is about 50-55 mph. They are quieter, so [people] will have to listen much closer to hear us coming over."
The ship is scheduled to start test flights around Northeast Ohio later this month and to go into service this summer.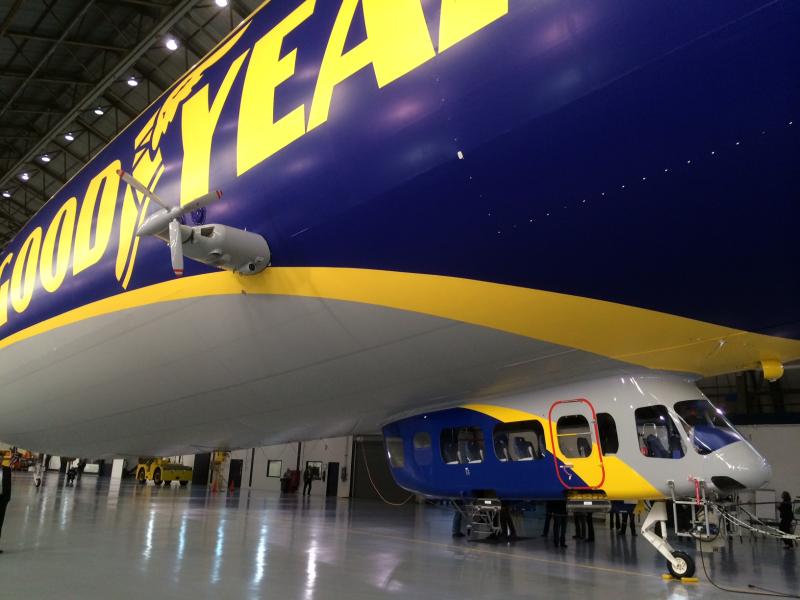 Goodyear will again hold a contest to name the blimp. The winner gets a ride on the blimp, while nine runners-up will receive a set of Goodyear tires.
The new blimp is actually a semi-rigid airship, the first Goodyear has built since World War II. This new ship is part of a partnership with ZLT Zeppelin of Germany.
---
---
Stories with Recent Comments