Such concerns stalled a plan to install a much smaller wind farm at the Camp Perry National Guard base along Lake Erie between Cleveland and Toledo.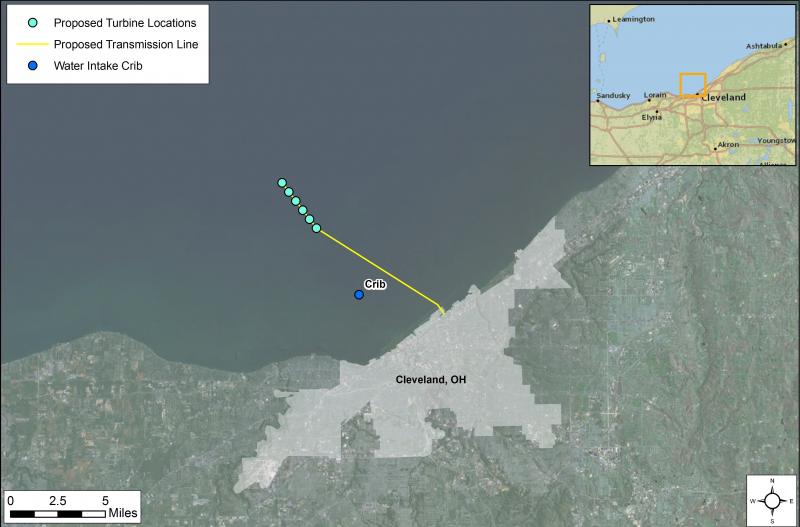 But the Ohio Environmental Council says off-shore wind project balances the need to protect birds, fish and water with the need for sustainable clean energy.

Construction Lake Erie Energy Development Corp. turbines is expected to begin in three years. The project is competing with five others to become one of three that will be awarded nearly $47 million by the U.S. Department of Energy.
The Nature Conservancy issued this statement clarifying its position on the off-shore wind farm:
March 20, 2014 The Nature Conservancy wishes to clarify our position concerning Icebreaker, the 6-turbine offshore wind pilot project on Lake Erie proposed by the Lake Erie Energy Development Corp. (LEEDCo). The Conservancy has not endorsed any specific wind energy project in Ohio. We were asked by LEEDCo to provide comments on the project and in a letter dated Nov. 15, 2013, we provided an analysis of the initial environmental assessment work associated with Icebreaker. The letter addresses both positive and negative aspects of wind energy generally and this project specifically. We noted that a pilot approach is prudent before moving to larger scale wind power implementation. However, we also raised concerns about whether the methodology and information used in assessing potential migratory bird mortality, especially that of Kirtland's warblers, as well as bats, is adequate. The full text of the letter can be found at The Nature Conservancy's web site at http://bit.ly/1hH9Xtd.