Loading...



From WKYC.COM / TV 3
Get the latest school closings and delays


Funding for WKSU is made possible in part through support from the following businesses and organizations.
---
For more information on how your company or organization can support WKSU, download the WKSU Media Kit.

(WKSU Media Kit


)
---

Health and Medicine



Monday, March 17, 2014




Ohio Attorney General DeWineasks major retailers to stop selling tobacco




DeWine says selling tobacco near pharmacies sends the wrong message




Story by

LYNDSEY SCHLEY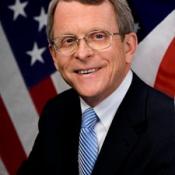 Ohio Attorney General Mike DeWine urges other major retailers to remove their tobacco products like CVS.
Courtesy of The Ohio Attorney General's Office
Download (WKSU Only)
In The Region:
Ohio Attorney General Mike DeWine, along with 28 other attorneys general, wants major retailers with pharmacies to stop selling tobacco products. This came after CVS's recent decision to drop tobacco as it becomes more focused on health care. The attorneys general sent letters to the CEOs of Wal-Mart, Walgreens, Rite-Aid, Safeway and Kroger. DeWine says while removing these products will not necessarily cause anyone to quit smoking, it would give tobacco less visibility.
"We think very well of these pharmacies," DeWine says. "People have a great deal of respect for them, these national chains, and the fact that they sell tobacco gives tobacco some credibility that frankly, it would not have if they took tobacco off their shelves."
DeWine says tobacco not only leads to tragedy, but also costs Ohio tax payers hundreds of millions of dollars through Medicare and Medicaid.
A Wal-Mart spokesman said that the company has received the letter and is reviewing it.
Page Options

Print this page

E-Mail this page / Send mp3

Share on Facebook
---
---
Stories with Recent Comments