Loading...


Courts and Crime



Wednesday, March 19, 2014




Appeals court reverses murder-case ruling that freed Akron police captain




Unlike the trial-court judge, the appeals panel sees an "enormity of evidence" against Douglas prade


by WKSU's M.L. SCHULTZE


Web Editor
M.L. Schultze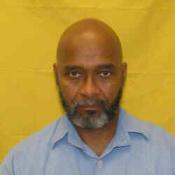 Former Akron Police Capt. Douglas Prade served nearly 15 years in prison after a jury convicted him of murdering his wife.
Download (WKSU Only)
In The Region:
An appeals court has reversed a Summit county judge's ruling that freed former Akron Police Capt. Douglas Prade. Prade had spent nearly 15 years in prison after a Summit County jury convicted him of shooting his ex-wife, Dr. Margo Prade, to death in the parking lot of her medical office in November 1997. But Summit County Judge Judith Hunter ordered his release in January 2013, saying there was convincing evidence of his innocence. She determined his case was bolstered by DNA tests of a bite mark on Margo Prade's lab coat, which did not match that of her ex-husband. Ohio's 9th District Court of Appeals determined today that Hunter was wrong. The judges said freeing Prade would require clear and convincing evidence of "actual innocence," and that the DNA testing in Prade's case was largely inconclusive and confusing.

The court also reviewed at length the eyewitness and other testimony at the trial, including that of members of Dr. Prade's family who said she was afraid of her ex-husband and that he had abused her. It also included physical evidence of financial calculations Prade made on an old life-insurance policy taken out by his ex-wife. "Given the enormity of the evidence in support of Prade's guilt and the fact that the meaningfulness of the DNA exclusion results is far from clear, this Court cannot conclude that Prade set forth clear and convincing evidence of actual innocence," the appeals panel ruled.

It added, "we are not firmly convinced that, given all of the foregoing, 'no reasonable factfinder would have found [Prade] guilty.'" Earlier this year, Prade sued nearly two-dozen members of the Akron Police Department, saying they essentially framed him for his ex-wife's murder.
---
---
---
Stories with Recent Comments