Police Capt. Douglas Prade has always argued he did not shoot his wife, Dr. Margo Prade, as she sat in her van outside her office in November of 1997. DNA evidence presented at his trial was inconclusive, and prosecutors brought in an expert who claimed a bite mark on the victim's arm was a match for his teeth. But after new testing showed DNA on the body did not match Douglas Prade, Summit County Judge Judith Hunter ordered his release 14 months ago. Attorney David Booth Alden was part of the Ohio Innocence Project working on behalf of Prade.
"It's not his obligation to prove who's DNA it was. What's clear is DNA was there over what the state claimed was the killer's bite mark. The most likely source of that was the killer's saliva, and it wasn't Doug Prade."
But the appeals court rejected the new DNA evidence, saying it just raised more questions than answers.
"They said the overwhelming amount of evidence in the case supports the guilty verdicts," said Summit County Assistant Prosecutor Brad Gessner. "The jury was in the best position to determine the truth in this case."
Other charges and evidence
Gessner and the other prosecutors note that Prade was also convicted on six counts of tapping his wife's phone. They presented evidence in the 1998 trial that she feared her husband. And the appeals court noted other evidence that pointed to Douglas Prade; Margo Prade's van was unlocked when she was killed, indicating that either she knew the person who approached her or that he had a key to the vehicle.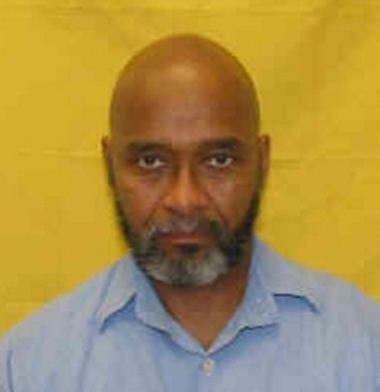 Former University of Akron Law School professor Dean Carro, who's been watching this case over the years, says a typical appeals court ruling might run 30-40 paragraphs and this one is three times longer.

He says the appeals court did not go easy on the Summit County prosecutor's office when the county appealed Hunter's decision to release Prade.

An uncommon decision
"The standard that the court of appeals used was a very high standard (for overturning the judge): Abuse of discretion – meaning the court of appeals normally would defer to the trial court 's determination under that standard. So this is noteworthy that that court of appeals found an abuse of discretion. That doesn't happen every day."

Exerpt from the appeals court ruling:

"Given the enormity of the evidence in support of Prade's guilt and the fact that the meaningfulness of the DNA exclusion results is far from clear, this Court cannot conclude that Prade set forth clear and convincing evidence of actual innocence," the appeals panel ruled. ...

"... We are not firmly convinced that, given all of the foregoing, 'no reasonable factfinder would have found [Prade] guilty.'"

Prade is expected to ask that he be permitted to remain free while the legal case takes its next step.

A new trial?
And "the trial court did grant a new trial," says his attorney David Alden. "That order may be still viable so there may be a new trial. We plan to appeal this ruling by the 9th District Court of Appeals to the Ohio Supreme Court."

But Assistant Prosecutor Gessner says the appeals court ruling also rejects the new trial that Hunter granted Prade.

"You can't say at the court, 'We find that there is evidence that you didn't do this but if that gets reversed then we find there is evidence that you get a new trial. The court said you can only make one of those rulings.'
"So this will be back before the trial court - that motion (for a new trial) - as if it had not been ruled on."

And Judith Hunter is no longer presiding over the trial court. She has retired.

Prade was granted new DNA testing by the Ohio Supreme Court, but Dean Carro says that doesn't mean the justices will agree to hear this case again.

"The Ohio Supreme Court takes very few cases each year this way, through discretionary review. Discretionary review means that the court can accept or can reject a case."

Meanwhile Douglas Prade himself didn't quietly disappear after his release. Just last month, he filed a lawsuit in Akron federal court against more than 20 members of the Akron Police Department, alleging they had framed him for a crime he didn't commit.