The thinner Plain Dealer is still printed every day, but now home delivery is only four days a week. And last year more than 50 print reporters were laid-off. Some were offered jobs with the expanded on-line news service, cleveland.com. The shift is an attempt to get ahead of the drops in circulation and print ad revenue most newspapers have been experiencing for years by delivering more news via the internet. So far no paywall is planned, and the online service is free. Twenty-seven-year-old Maggie McGinty of Lakewood is the type of younger news consumer the Plain Dealer is targeting.
Digital users 40 and under are the new target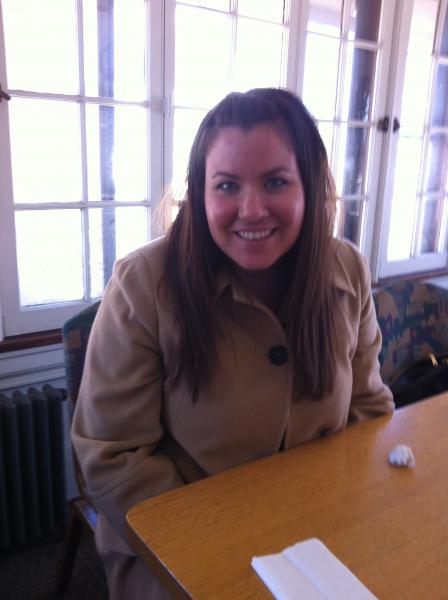 "I wish I could say I got it from print, but my generation, we want news fast and we have it at our fingertips with our cellphones. So, pretty much all of my news is from my iPhone applications. If I needed local news I wouldn't buy a Plain Dealer."
The push to less print and more on-line product comes from the Plain Dealer's parent company, Advance Publications. It's made similar moves at some of its other papers, including the New Orleans Times-Picayune. Rick Edmonds is with the Poynter Institute, which trains journalists and tracks media trends. He says Advance hopes to replace declining print advertising with a growth in online ads.
"They do hope a stronger set of digital products will attract a younger audience and some who've drifted away from the print paper. But at the same time they're risking losing some of the loyal audience who don't like this too well. So it's a somewhat bold and risky move that's kind of disruptive in the short run."
Especially for people like 76-year-old subscriber Anna Marie Tomaro. At the Mayfield Heights senior center's St. Patrick's Day lunch, she says she misses daily home delivery and the old, beefier print content.
Some adjust, some don't
"I really liked it because you could read articles, details that you can't get on TV, you know, the little, quick stories without going into detail. It's been a hardship in that I really don't get a lot out of it as I usually did. So, it's a matter of me saying enough is enough and calling and cancelling the subscription."

And she won't go online. "No, no…I like to sit down with a cup of coffee and newspaper and read!"
But, 89-year-old Moray Bordman says he and his wife have adapted to less home delivery.
"At first we sort of missed it because it was a way of life for so many years. But we adjusted, we don't expect it Monday and Tuesday, so it's no problem now.
Ahead of its time?
The Poynter Institute's Rick Edmonds believes the changes Advance Publications made at the Plain Dealer may be premature.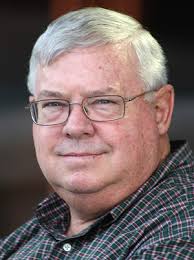 "I think maybe five years from now we'll see many more papers that have done something like this. I think, and the feeling I get talking with other executives is that Advance made the move a little sooner than they should have. But Advance will say this is the future and if print advertising and circulation declines are inevitable, ... it's better to have some disruption now and be at the right place three to five years from now."
Advance Publications did not return calls seeking comments on the Plain Dealer changes. And Plain Dealer officials declined to comment for this story. But at a speaking engagement last month, the paper's managing editor said the Plain Dealer's website had a record number of hits in January. Though he said it is still too early to tell if the changeover will be a success.