Fudge, other legislators, urge Kerry to reconsider aid to Uganda
Members of the Congressional Black Caucus, including its head, Cleveland-area Democrat Marcia Fudge, are urging the U.S. Secretary of state to reconsider aid given to African countries that are passing criminal laws against homosexuality.
The group of legislators wrote a letter March 18th, stating their concern about anti-LGBT laws being passed, especially in Uganda and Nigeria, and urged the review of aid going to other countries with similar legislation in the works. The laws criminalize homosexual acts, which the lawmakers say violate human rights and endanger lives.

Secretary of State John Kerry has already stated the United States is reviewing its relationship with Uganda's government to ensure assistance programs uphold American anti-discrimination policies.

Libertarian party is appealing judge's ruling on ballot access
Ohio's Libertarian party is challenging a judge's ruling that would keep its candidate off the May ballot. The party had asked a federal judge to order that Charlie Earl be included on the ballot, but that request was denied Wednesday. Now, the party is appealing. Earl was disqualified from the primary, as was the party's candidate for attorney general, after their nominating petitions were challenged. Earl's bid for governor could draw votes away from current Republican Gov. John Kasich.

Crude oil-spill cleanup continues near Cincinnati
More than 10,000 gallons of crude oil have headed into a nature preserve near Cincinnati. A 5-inch crack in a 20-inch pipeline was discovered Monday in the Oak Glen Nature Preserve in Colerain Township. The oil leaked into a wooded ravine, wetlands, stream and marshy area of the 374-acre preserve. About 3,800 gallons of oil and water have been recovered, and the cleanup will continue today. The pipeline runs nearly 1,000 miles from Texas to Michigan. It is owned by Mid-Valley Pipeline Co.

Cleveland City Council reviews city kennel
Cleveland City Council's Safety Committee is reviewing the city's kennel. The Plain Dealer reports the committee toured the facility built in 1977 on Thursday. Up to 140 animals are housed in one large room at the kennel, and there is no clinic or sterile environment to spay and neuter the animals.
The building also lacks adequate space for potential adoptive families to visit pets, and its ventilation system is suspected to have been the cause of a kennel cough outbreak.
The city has recommitted to building a new kennel, after a plan in 2008 fell through. The new kennel will be located near West 93rd and Detroit Avenue. The city plans to break ground on the year-long project by the middle of 2015.

More mumps cases confirmed at Ohio State
Five more cases of the mumps have been confirmed at Ohio State University. Four of those were students, one was a staff member. The total number of infected individuals now stands at 37. Three of the cases required hospitalization. Officials have been mapping cases to determine how the viral infection is being transmitted. So far, 30 of the infected individuals are students, three are staff members, and one is a student's relative. Three other cases involve people with links to the University community.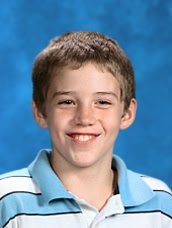 Amber alert issued, victim may be headed to Ohio
An Amber Alert has been issued for an 11-year-old boy from Virginia, and he could be headed for Ohio. Police in Lebanon, Virginia say Lucas Ezra Silas Guinn is in extreme danger. He is believed to have been abducted by his 67-year-old father, Jimmy Donald Guinn. According to the Amber Alert, the two may be traveling in a 2004 purple Freightliner truck, or a maroon pickup. Investigators think the two could be headed to Ohio or West Virginia. Lucas is 4-foot-8, 84 pounds, with brown eyes and brown hair. He was wearing a red and black shirt and blue jeans. His father is 5-foot-11 and 235 pounds.


Unemployment data expected to be released
New unemployment numbers are expected to be released this morning. The jobless rate dropped in January to 6.9 percent, although that was higher than the national rate of 6.7 percent. Also in January, Ohio gained 8,000 jobs in goods-producing industries, 2,400 in manufacturing and 500 in mining and logging. The Department of Job and Family Services will release February's figures today.

Bill Watterson featured in OSU display
Reclusive cartoonist Bill Watterson has granted an interview to the Ohio State University, ahead of a new display of his work at the school's cartoon library. Watterson is from Chagrin Falls, and created the beloved comic strip Calvin and Hobbes. The strip was retired back in 1995, but will be the featured display at the Billy Ireland Cartoon Library and Museum at Sullivant Hall. The display will run from this Saturday through August 3rd. Watterson has only granted a handful of interviews over the years. The transcript of his interview with the exhibit curator Jenny Robb is available on the Columbus Dispatch website.

Astronaut speaks at Glenn Center
Astronaut Karen Nyberg praised the NASA Glenn Research Center as she spoke about her experiences in space during a visit to Northeast Ohio yesterday. The Plain Dealer reports that Nyberg spoke at the Research Center yesterday, and thanked staffers for making her a part of the team during her time aboard the space station from May to November. Nyberg conducted four experiments for Glenn while on board. She also ran daily during her time in space, using a harness made for Glenn by ZIN Technologies and the Cleveland Clinic. Her most intense moment in space came when water leaked into the helmet of Italian astronaut Luca Parmitano during a spacewalk. She assisted in saving him from that situation.

Indoor water park proposed for Massillon
A new indoor water park and aquarium could be coming to Massillon. Two Walsh University graduates lead a company called Hammond Life, according to the Beacon Journal. They want to build the $52 million facility, complete with a convention center, restaurants and brewery, on city-owned property along U.S. Route 30. It would be the first facility of its kind in America, and would feature a retractable dome and focus on education and conservation.
The city is considering leasing a 22 acres at the Legends of Massillon golf course to the company for 30 years at $10 a year. The company projects nearly 1 million visitors by the fifth year. It could bring up to 100 permanent jobs to the area as well.

Elderly woman leaves grenade on police department doorstep
The Amherst Police Department had to call in a member of the bomb squad after an elderly woman left a grenade and large caliber ammunition on its doorstep. The Morning Journal reports the woman was cleaning out closets and found the box of her deceased husband's belongings. She didn't know what to do with it, so she left the contents on the doorstep and later called dispatch explaining the situation.
Police showed her a lineup of various types of grenades to try and identify what they would be dealing with. A bomb squad member later identified the grenade as a dud. No one was hurt. Police recommend calling police rather than transporting potentially explosive materials if you find yourself in a similar situation.