Loading...


Arts and Entertainment



Monday, March 31, 2014




Cleveland hosts premiere of Captain America: The Winter Soldier




Portions of the film were shot in Cleveland




Story by

LYNDSEY SCHLEY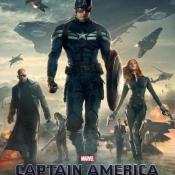 Parts of Captain America: Winter Soldier were filmed in Cleveland.
Courtesy of Marvel
Download (WKSU Only)
In The Region:
The film Captain America: The Winter Solder opens this Friday, but some Clevelanders will get a special premiere Tuesday. Cleveland is one of five cities to host a premiere of the movie. Directors Anthony and John Russo were raised in Cleveland and will attend the premiere at the Cinemark at Valley View. Portions of the film were shot in Cleveland. Greater Cleveland Film Commission President Ivan Schwarz says a mixture of tax credits and a good reputation have led to about 40 films being shot in Northeast Ohio in the past four years.
"I really believe that we give great customer service and are friendly," Schwarz says. "We allow the filmmakers to put as much on the screen as possible versus spending it on other things. It helps them with storytelling. It helps them with reality in their storytelling and I think we create an opportunity for them to really paint that best canvas that they can paint."
Schwarz says these films have brought $300 million into the region in the last four years.
---
---
Stories with Recent Comments