Loading...


Courts and Crime



Thursday, April 3, 2014




Kent State shooting suspect identified as 24-year-old freshman




Kent State says Quavaugntay Tyler's 9mm Ruger fired during argument with two women on campus


by WKSU's JEFF ST. CLAIR


and

AMANDA RABINOWITZ



Reporter / Host
Jeff St. Clair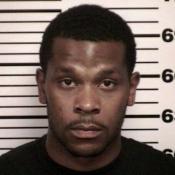 24-year-old Quavaugntay Tyler, a Kent State freshman is in custody, charged with carrying a concealed weapon, a felony.
Download (WKSU Only)
In The Region:
Police have identified the man suspected of firing a gun on the Kent State campus Wednesday night. Freshman Quavaugntay Tyler, 24, has been arrested on felony weapons charges after he apparently shot himself in the hand during an argument with two women outside a Bowman Hall classroom. Kent State police chief John Peach says Tyler was located at nearby hospital around 11:30pm where he was being treated for the gunshot wound.
"We received a call from Robinson Memorial Hospital that a person matching that description had entered for emergency treatment. At that point we had already been monitoring by way of GPS and cell phone the location of this individual and confirmed that he was in the Robinson area at that particular time.
Peach says Tyler is on probation from another crime and had been a suspect in thefts on campus.

Peach said the two women involved in the argument are students. Units from 10 local districts and the Portage County SWAT team responded to the gunshot reports and searched two buildings during a 2-hour lockdown of the Kent State campus.
---
---
---
Stories with Recent Comments