As the folk song "The Lovely Ohio" sings, forested bluffs still shoulder the Ohio River. But, there are smokes stacks in the valleys now, and 200 years of industrialization…including at Pier 48 just below Wellsville, Ohio.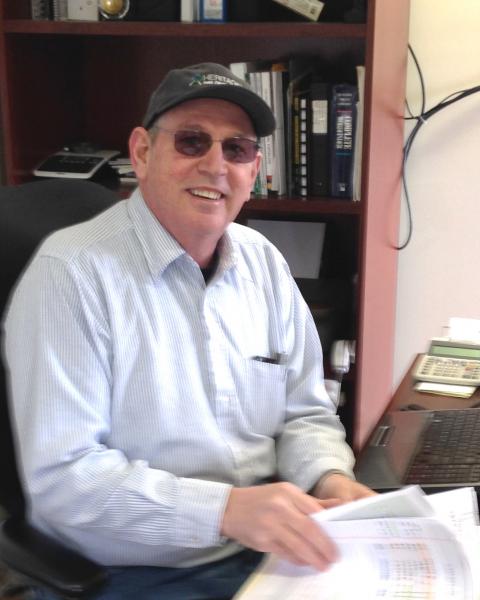 It's an intermodal site where cargo is transferred among highway, railand water carriers. And pier Owner Larry Heck says Ohio's energy boom is driving very fast business growth. fast. "I was only doing maybe five Barite and two coil barges a month. Well, today I'm doing anywhere from 15 to 30 barges a month."
The cheapest way
It's most cost-effective to ship fracking supplies and waste products on a vast scale by water. And, while Heck isn't planning to handle fracking liquids at Pier 48, forty miles downstream in Wheeling, WV a national fracking-logistics company is. GreenHunter Energy—headquartered in Texas—bought an old industrial site along the Wheeling waterfront to rebuild into a fracwater processing and loading facility.

What the project would mean
It would mean jobs and business growth for Wheeling and Ohio County, West Virginia, but some are raising concerns.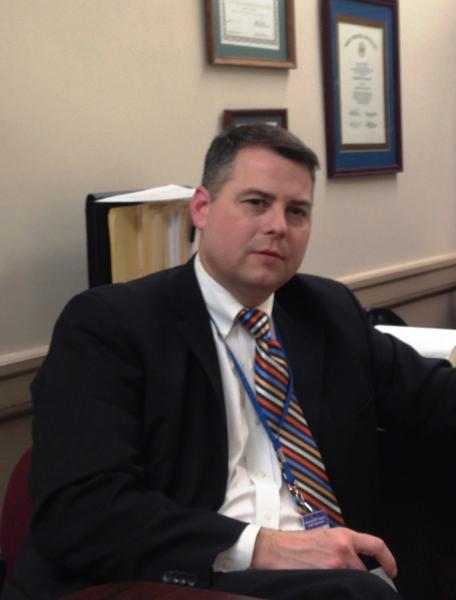 County Health Commissioner Howard Gamble: "What if something were to spill, from a barge, from the land, from a disaster. We don't want a repeat of what Happened in Charleston."
Federal regulation
Local and state regulators have little say in whether GreenHunter goes forward with the Wheeling site because the U.S. Coast Guard has jurisdiction over all inland waterways, including the Ohio River. The Service has received 70,000 public comments on the proposal. Dr. Cynthia Znati, the Coast Guard's scientific evaluator for the project, says if the plan gets the go-ahead, there will be rules to protect residents. For example: "We are going to require that the cargoes be tested before they're shipped…to allow us to know what is in the water and whether it meets current regulations.
Drillers may not be thrilled about that. They generally don't like to disclose their proprietary fracking chemicals, plus they'd have to pay for the testing.
On the other hand...
Local and state water managers say that testing would be crucial to another argument in favor of the plan: river transportation's safety record; with decades of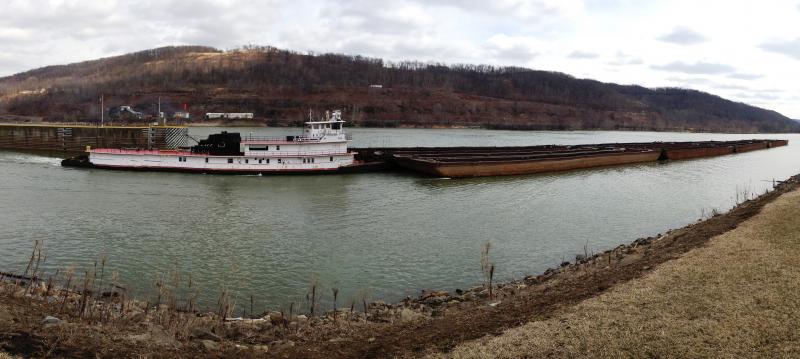 statistics showing fewer and smaller environmental cleanup issues with barges than with any other mode of shipping.
Alan Vicary headed the Ohio Valley Water Sanitation Commission for 27 years. He says that good track record is thanks to sophisticated spill detection & response cooperation up and down the river. "All the intakes, all the water utilities are communicating, monitoring the river every day. It's a system that's probably not equaled anywhere in the world." He says the system will keep working well…IF the contents of all cargos are known.
A potential wildcard
A potential wildcard is flooding. Health Commissioner Gamble remembers a flood several years ago when a resident called up saying barges were breaking free of their moorings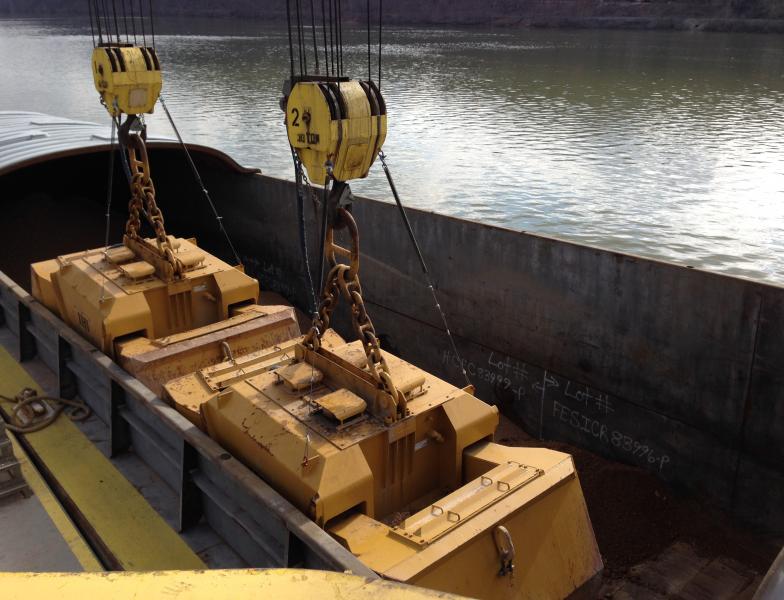 and one was floating into his town. Gamble chuckles as he remembers the caller's suggestion: Doesn't the state of W. Va have a gunboat? We need to shoot this barge and sink it before it comes into downtown." Comic relief perhaps, but Gamble uses it to point to floods as another possible concern about putting fracwater on barges.

Back at Pier 48...
Larry Heck is not worried. After four decades on the river and years of work on Coast Guard and environmental protection committees, he believes barging can be the least risky way to move fracwater…if it's done right. "You've got to realize how much hazardous material is on the River. And I think it's just going to come down to regulations. Like when you get into high hazardous materials are on the river what they have is double skinned barges which puts a void between the inner cargo and the river."
The Coast Guard's stance:
It would likely require double hulls; and that when "tows" (the long assemblages of barges that move up and down river) are put together units carrying liquids have to be in the
middle with dry-cargo barges protecting them on the outside.
Waiting...
The debate over adding fracwater to industrial shipping on the great river is intensifying, with public protests from concerned environmental groups. But as yet, there is no time frame for a decision on the GreenHunter plan from the Coast Guard.