Ohio high court will hear death penalty appeal
The Ohio Supreme Court will hear an appeal tomorrow from 28-year-old Ashford Lamar Thompson, who was sentenced to death for killing Twinsburg Police Officer Joshua Miktarian in July of 2008. Thompson shot Miktarian following a late-night traffic stop at Thompson's home.
The appeal is based in part on prosecutor's exclusion of a black juror, on Thompson's history and on a judge's exclusion of jurors who were hesitant over the death penalty.
Thompson was a nurse who had a concealed carry permit for his gun.
Route 30's new path?
A bill introduced by state Rep. Kirk Schuring could open the way for the Route 30 extension from Stark County east.
The bill would allow county commissioners to form joint regional transportation improvement projects that cross county lines. The districts could sell bonds, create toll roads or ask voters to OK a hike in the license plate tax.
Stark County and counties east have so far failed in their attempts to get the state to OK the completion of Route 30 as a four-lane, divided highway over to Route 11 on the eastern edge of Columbiana County. They maintain that the boon in oil and gas drilling in the eastern part of the state makes the extension critical. The project would cost approximately $800 million.
Shale drilling's big investment
Crain's Cleveland Business is reporting that oil and gas interests have invested nearly $19 billion in Ohio linked to shale drilling.
The paper cites a report by the Columbus law firm Bricker & Eckler. It has been following infrastructure and other investments and it says the investments have grown by nearly $7 billion in just the last year.
Building Youth Resiliency grants awarded
Twenty-two grants totaling $1.5 million are being awarded to school-based alcohol and drug prevention programs in Ohio.
In all, 19 counties are getting the Building Youth Resiliency grants, including Cuyahoga, Summit, Portage, Mahoning, Columbiana and Tuscarawas counties. The program targets students in fifth through ninth grades, and to qualify, applicants must partner with schools where more than 40 percent of the student population qualifies for the free- and reduced- lunch program.
Building Youth Resiliency is a partnership of the Office of the First Lady Karen Kasich, the Governor's Office of Faith-Based Initiatives and state agencies. It is supported by federal Temporary Assistance for Needy Families dollars.
Columbus now courts the Democrats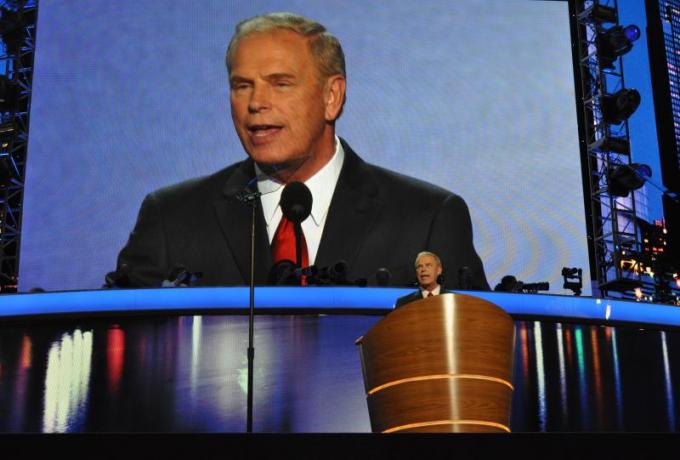 Though Columbus was rejected as a site for the 2016 Republican National Convention, area tourism officials say they will now focus on luring the Democrats.
Officials said they'll try to capitalize on the national media exposure garnered for the city during its bid for the GOP event. Last week, the GOP eliminated Columbus while keeping Cincinnati and Cleveland alive as possible convention sites. Cleveland is also vying for the Democratic convention.
The Columbus Dispatch (http://bit.ly/PEMC3r ) reports that the city of Columbus had pledged a total of $250,000 toward efforts to bring either convention to town in 2016, and the money left will now be used to compete for the Democratic convention.
Ohio biking gets safer
Riding a bike on Ohio roadways is getting safer, according to one state barometer. State public safety department numbers show more than 1,500 bicyclists in the state were injured last year, down from about 1,900 in 2012. Crashes last year also killed 19 riders.