Gov. John Kasich does not seem to care much for the relatively new term that he and his administration penned to describe his off-year re-appropriations bill.
"It is a budget," Kasick says. "I mean, it's a stupid name, the MBR. I think we had to stay up late at night to come up with a name as dumb as that. But it really is, it's sort of a mini-budget."
Inside the Mini-Budget
In 2012, Kasich's first MBR was one bill. This time, the Ohio Legislature broke it up into 14 different bills, with Kasich's proposed income tax cut, his increase in the tax on oil and gas drillers and on cigarettes, and other elements in different measures.

But both of Kasich's MBRs -- in 2012 and this year -- have been more than just spending legislation. The governor has sought to make policy changes in both – and lawmakers have responded.

For instance, in 2012, Republican leaders in the House immediately stripped out Kasich's first attempt at an increase in the tax on oil and gas drillers. This time, House Republicans hearing the main appropriations bill in the MBR package added in four pages of items. They included lines clarifying that college students are not state employees, and therefore cannot unionize, and relaxing rules limiting campaign spending by foreign companies with Ohio government contracts. But Kasich said he is unconcerned about all that.
"The House adds some things that we probably don't like, and there's some things that are not in there," Kasich says. "But now it moves to the Senate. But we've been through this process before. We get to conference committee and we try to work things out."
Though Kasich says the MBR is a budget, it does not move like a budget. The budget process last year started on Feb. 12, when the governor unveiled H.B. 59. It ended when he signed it on June 30. By contrast, the MBR's appropriations bill was introduced on March 18, and it is already through the House.

But some lawmakers have said publicly and privately that they're not happy with the MBR process.

Opposition- From Both Sides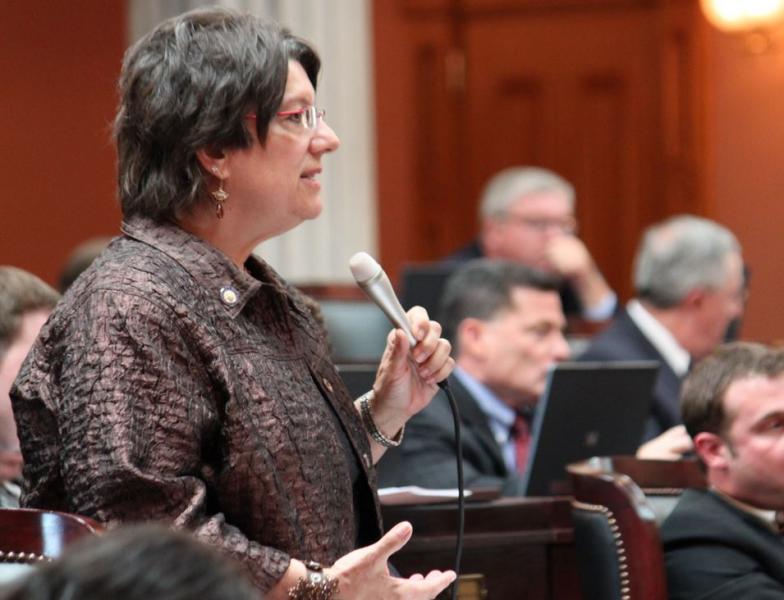 That sentiment might be expected from Nickie Antonio, a Democrat from Lakewood who's on the House Finance Committee, which heard the main appropriations bill in the MBR.
"I think it creates a little bit of chaos, certainly some confusion," Antonio says. "And this 'grab bag,' I think, doesn't help us focus and get to the real work that needs to be done."
But Republican Terry Boose of Norwalk, also on the Finance Committee, said he, too, was not pleased with the process. And he uses a different term than "grab bag."
"Now we have a Christmas-tree bill when the budget comes along, and if we wait another five or six months, we're going to have another Christmas-tree bill in lame duck, when everybody tries to get their things in," Boose says. "And now we've added another time to do that."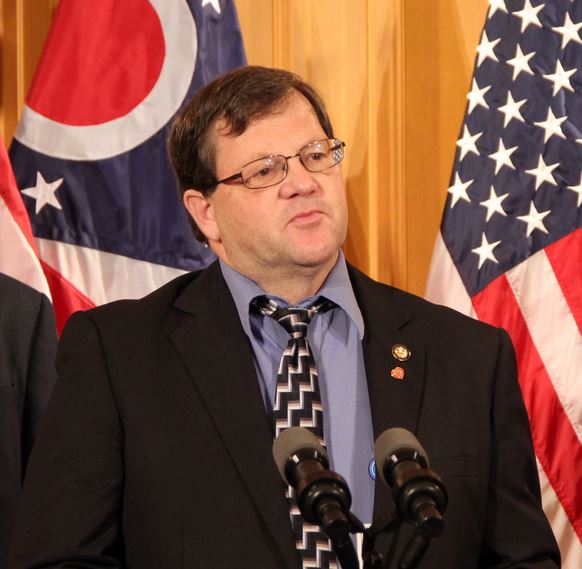 Boose says he has been told by constituents that they feel state lawmakers are starting to act like legislators in Washington.

Stephen Brooks with the Bliss Institute for Applied Politics at the University of Akron says he can see parallels between the Statehouse and the U.S. Capitol as well, and election year politics may be playing a part in the process of crafting budgets.
"In a charged political environment, it becomes a good way to use the budget for specific policy statements, in part because then you don't have to go through the whole, or the extensive hearing process," Brooks says.
The main appropriations bill and a few other elements of the MBR are now headed to the Senate, where they are likely to pass by the end of next month. But there are items in the MBR on which lawmakers, especially Republicans, disagree. They include the hike in the tax on oil and gas drillers and on cigarettes, and the increase in the commercial activity tax that businesses pay. They even have issues with the proposed cuts in the income tax.

Those bills are not expected to be voted on till lawmakers come back after their summer break.