Loading...


Government and Politics



Tuesday, April 15, 2014




Some Ohioans have a week extension to file local taxes




The Regional Income Tax Agency was swamped by phone calls and online filings today




Story by

KELSEY LEYVA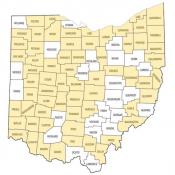 The highlighted areas on the map represent the members of the Regional Income Tax Agency.
Courtesy of The Regional Income Tax Agency
Download (WKSU Only)
In The Region:
Some tax payers in Ohio will have an extra week to file their local taxes. Phone lines at the Regional Income Tax Agency were swamped today by last minute filers. RITA's website, which provides services for nearly 240 cities in Ohio, was also bogged down. These complications prompted the agency to extend the filing deadline, according to RITA's Amy Arrighi.
"What we're stating is that for those tax payers who have been unable to connect with the agency, who have made good faith efforts to reach us and have not been able to get through on our website or download forms. Any filings that come in that are post marked or electronically transmitted to us by 11:59 p.m. on Monday, April 21, will not be assessed penalty or interest for late filing."

Printable forms are now available to RITA members on their respective municipal websites.
---
---
Stories with Recent Comments