Loading...



From WKYC.COM / TV 3
Get the latest school closings and delays


Funding for WKSU is made possible in part through support from the following businesses and organizations.
---
For more information on how your company or organization can support WKSU, download the WKSU Media Kit.

(WKSU Media Kit


)
---

Economy and Business



Wednesday, April 16, 2014




New program offers homeless people in Cuyahoga County an opportunity to buy a home




Some families at Laura's Home Women's Crisis Center will become home owners through "New Horizons"




Story by

KELSEY LEYVA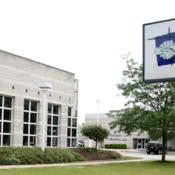 The mission's CEO Richard Trickel says the first home was purchased for $5,000 and is expected to be ready for a family in July.
Courtesy of The City Mission
Download (WKSU Only)
In The Region:
Some homeless families in Cuyahoga County will soon have a path towards purchasing their own home. The Cuyahoga Land Bank, City Mission and Church on the Rise have partnered to offer permanent housing for families moving out of Laura's Home Women's Crisis Center. Requirements for eligibility include completing the program at the women's center and having a job.

The mission's CEO Richard Trickel says the prices of the homes will vary based on income. He and the partners are considering a variety of factors in deciding which houses they buy and renovate.
"We're very carefully selecting the homes that we purchase to be in areas that will provide easy access to public transportation, grocery stores, drug stores, medical facilities, schools, that type of thing because our families for the most part ill not have their own vehicle."

Trickel says the first home purchased is in Old Brooklyn and cost $5,000. A group of volunteers from the Church on the Rise is expected to start renovations this weekend and have it ready for a family in July.

He also says they are looking into purchasing more houses in the Slavic Village and hope to turn around as many as half a dozen homes a year.
Page Options

Print this page

E-Mail this page / Send mp3

Share on Facebook
---
---
Stories with Recent Comments